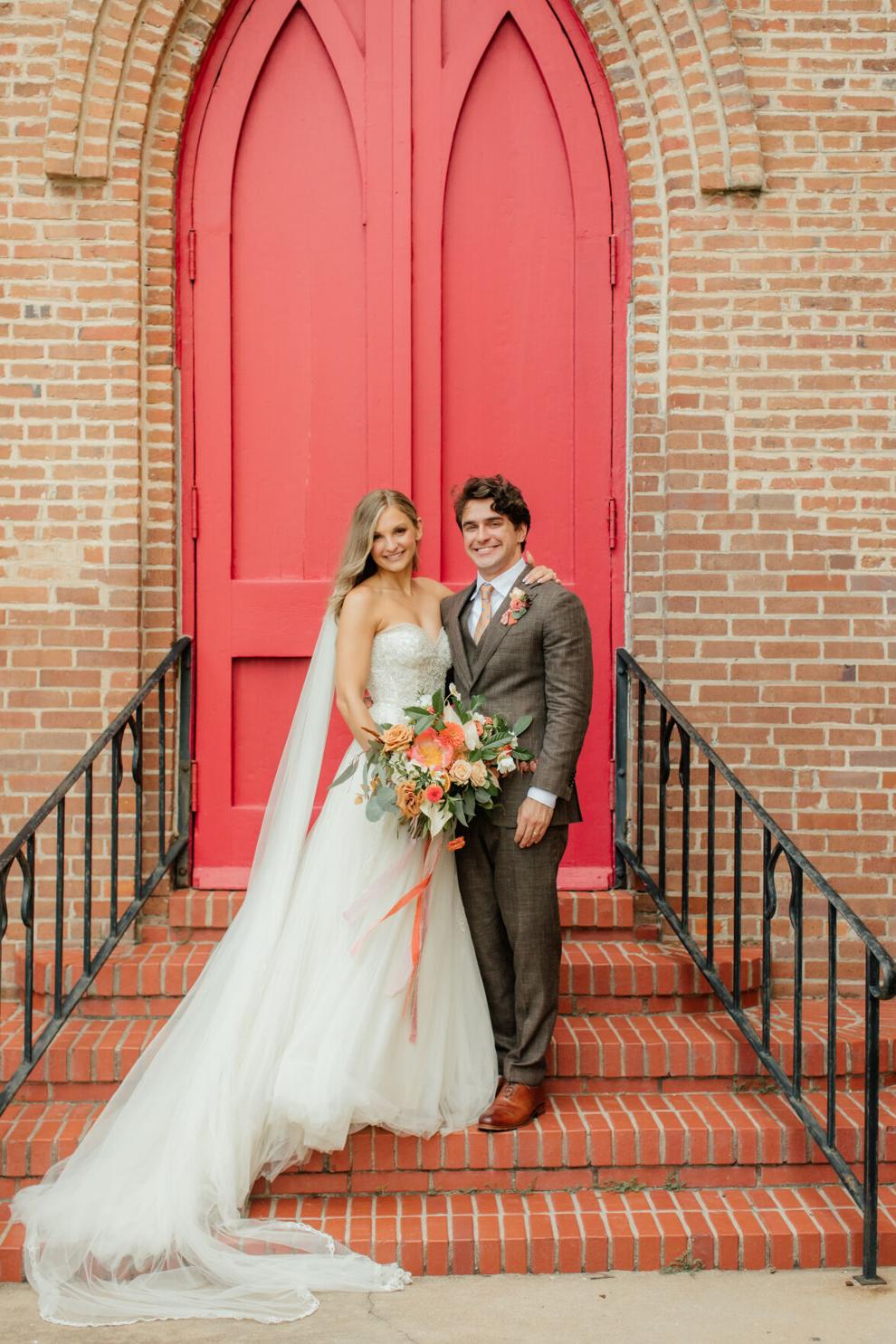 Weddings can be homecomings of sorts. Friends and family gather to celebrate the union of their beloveds, share stories and fortify connections. In Galveston last summer, the wedding of Grace Estakhri and Mac Presnal, in particular, was a homecoming kind of wedding.
Mac, now 26, whose mother, Jill Presnal, was born on the island — or more commonly referred to as BOI — grew up in Galveston and left abruptly after Hurricane Ike in 2008. Mac left behind his seventh-grade buddies at Trinity Episcopal School, moved with the family to Bryan-College Station and didn't return to the island to live, although he maintained those early friendships over the years.
That fateful move to A&M country led him to Grace, to whom he was introduced in high school by a mutual friend, dated in college and proposed marriage in August 2020. The couple moved to Colorado together where Grace worked as a speech therapist and Mac pursued a master's degree in supply chain management.
Meanwhile, wedding planning led them back to Galveston, much to Jill Presnal's delight.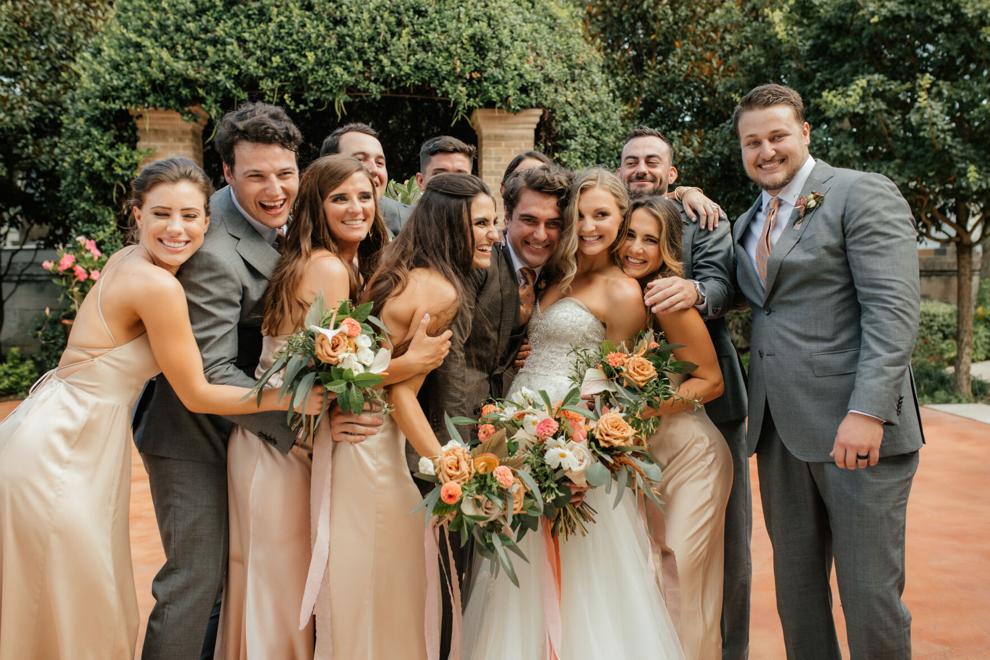 "Mac and I always had this longing and nostalgia for Galveston," Jill Presnal said. "When we left Galveston, we'd come back to see our family, but we never got to see all the other people we left behind. It was a full circle of nostalgia and love getting to come back to Galveston and celebrate with family and friends we cared about."
Grace, 27, who grew up in Bryan, spent family vacations on the island as a child and rediscovered Galveston through Mac's eyes when they were considering wedding venues. Architect Nicholas Clayton's historic Trinity Episcopal Church became the setting for the large, formal wedding and the reception commenced at The Bryan Museum's glass conservatory with toasts, a sit-down dinner and dancing into the night.
June 26, 2021, was the date, just as Galveston was barely beginning to emerge from strict COVID restrictions.
"It was really special and I felt like Cinderella," Grace said. "I had an idea what I wanted it to look like and it came true a thousand times and more. Because it was by the beach, I wanted it to be laid-back but formal. I wanted subtle but elegant tropical vibes."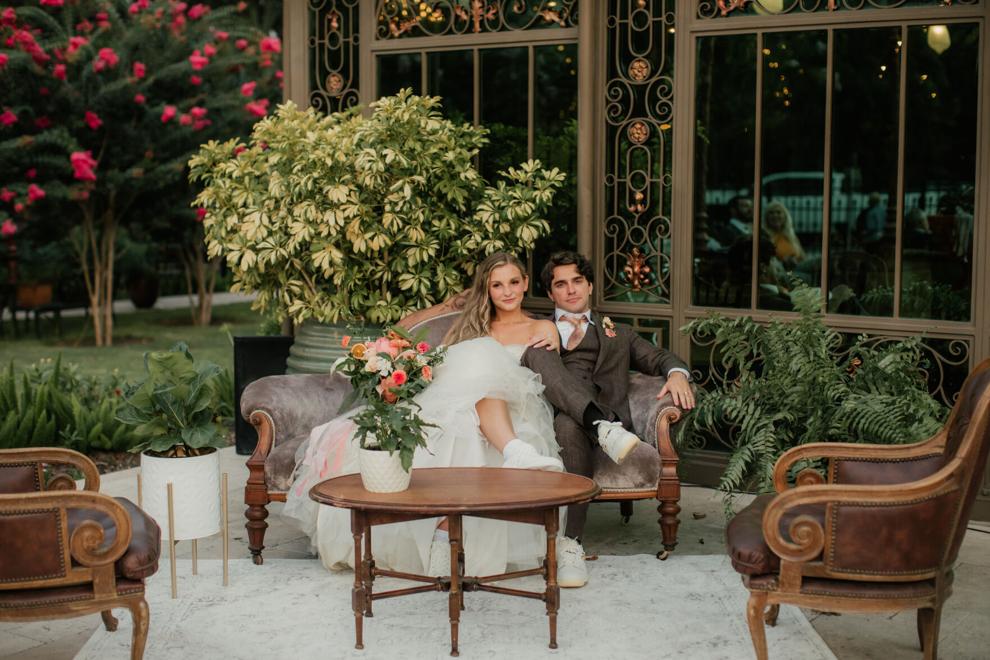 The wedding photo album shows just that. Lots of wicker and outdoor shots. Bridesmaids in simple satin dresses. A sweeping shot of guest-packed pews from high above the center aisle at Trinity Episcopal Church. Mac and Grace, still in gown and tux, leaning back to relax on the front steps of The Bryan Museum, the bride wearing white sneakers.
Jill Presnal rented a historic townhome near The Strand in downtown Galveston for relaxing, dressing and just hanging out before the wedding, a special touch that allowed Grace to spend quiet time with her 98-year-old grandmother and other family and friends.
After the ceremony, the toasts, the dinner, the dancing and posing for photos, the joyful hellos and goodbyes and all the hugs and kisses, the exhausted wedding party stumbled back to The Tremont Hotel and collapsed in the lobby for another of Grace's favorite moments.
Jill Presnal had arranged one more surprise: meals and milkshakes catered by, you guessed it, Whataburger.
It was a very Galveston wedding.