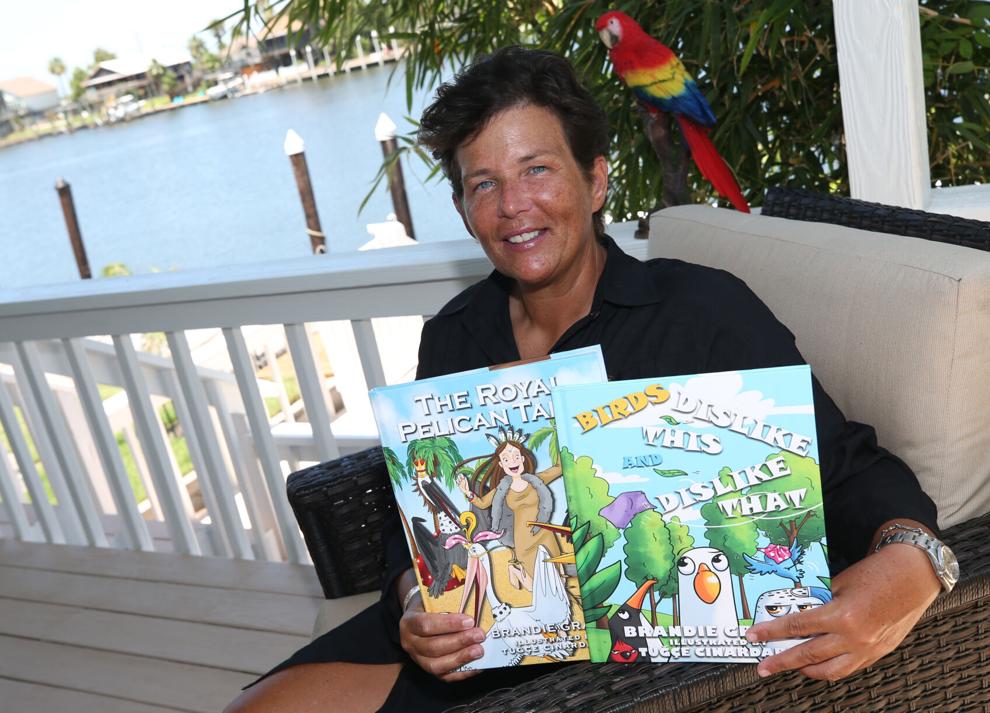 When Coast Monthly a year ago caught up with islander Brandi Grasso, we learned how her children's book "Royal Pelican Tales: Introducing Prince Henry and Princess Henrietta" was inspired by the pelicans that reside in the inlet behind her island home. Henry and Henrietta were the stars of Grasso's book and came into her life after Hurricane Harvey in 2017. Since we last chatted with Grasso, she has published a new children's book.
---
In Brandi Grasso's latest children's book, "Birds Dislike This and Dislike That," she warns of common threats pelicans face every day.
"My main message is to be aware and to pay attention to the birds that are in your environment," she said. "Even little things like lawn mowers can be very disturbing to the bird population. It's especially important for children to learn about this."
In the days after Hurricane Harvey, Grasso rescued a baby pelican and its brother, which became inspiration for a series of children's books. And Henry and Henrietta still are very much a part of Grasso's life.
After a spiritual experience, Grasso felt motivated to write children's books about the joy of rehabbing, environmentalism and her personal studies in shamanism, she said. Her first books were "The Royal Pelican Tales" paperbacks, which eventually were combined into a hardback trilogy.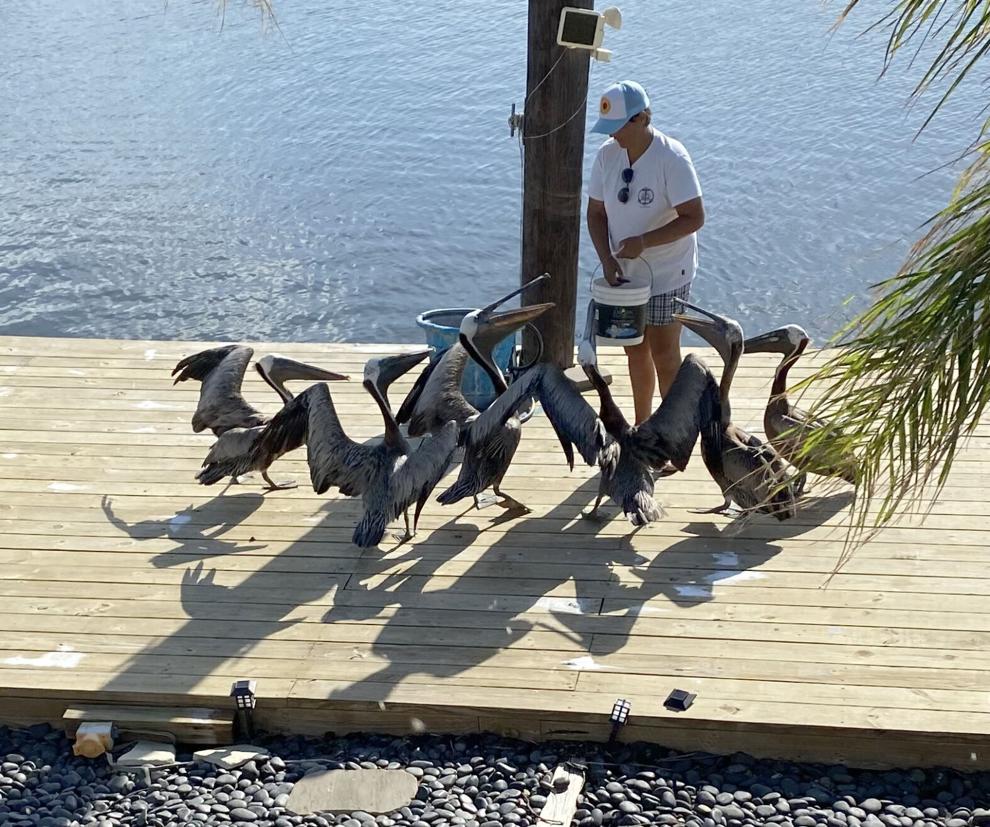 A passion for pelicans runs in Grasso's family. In the 1950s, the Texas governor commissioned her grandfather, Joseph Grasso Jr., to procure some wild pelicans for Buckingham Palace at the request of Her Majesty, Elizabeth II, the Queen of England.
Joseph Grasso Jr. died in 1975.
"I feel like Joe is looking down on me with my two pelicans," Brandie Grasso said of her grandfather.
Lately, Brandi Grasso is noticing a significant increase in the number of pelicans she usually sees each summer, she said.
"I am unsure if it is due to being unseasonably warm, but I have triple the number of pelicans than I usually have this time of year," she said. "For the five summers I've had her, it's just been Henrietta and I and a couple other pelicans that fly in. This year, her brother Henry is here, he comes back every fall and stays through early summer. But now I have five more birds than I normally have this time of year."
Grasso believes the pelican abundance might be indicative of climate change, she said.
"We are seeing the effects of climate change, and the impact it has on pelicans," she said. "The heat is also affecting them. It's costing me a lot to feed them."
Brandie Grasso's book "Birds Dislike This and Dislike That" can be found and purchased on her website, brandiegrasso.org.
"Most of my book sales right now are going into taking care of and feeding the pelicans," Grasso said.