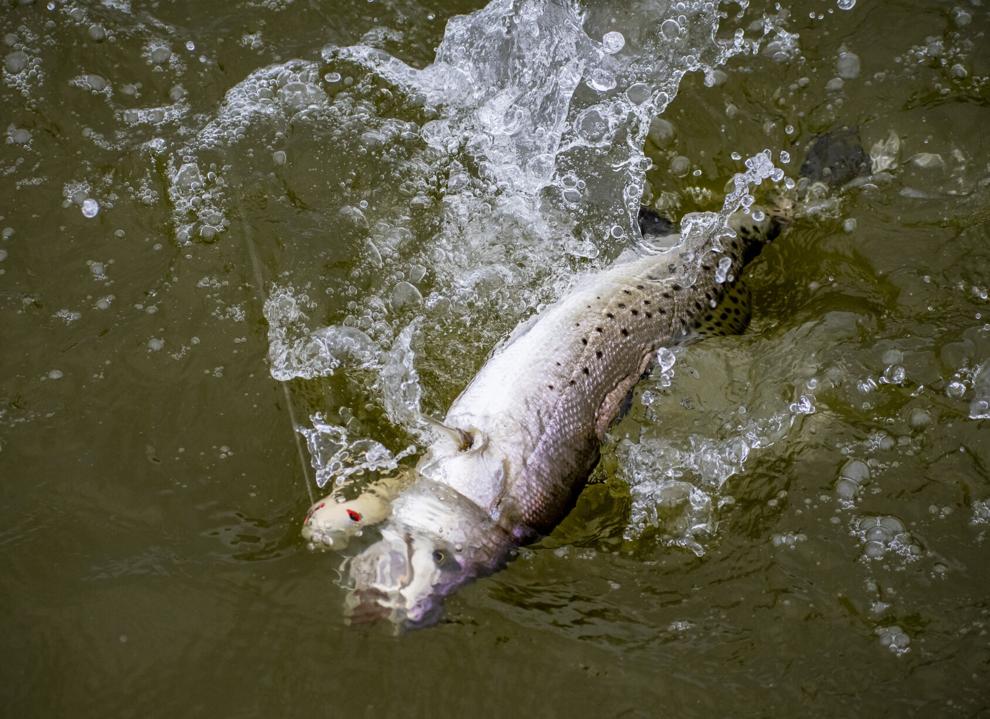 Springtime on the upper Texas coast is exciting. Temperatures are heating up, which increases the anticipation of adventure-filled days on the water. Opportunities to catch fish grow as winter gets smaller in the rearview.
With spring's variety of angling options also comes a variety of weather. Mother Nature usually has trouble making up her mind this time of the year, but that's no reason to become flustered. Anglers can use the ever-changing weather to their advantage by picking and choosing how to spend their time on the water based on the conditions.
Wind is one of the biggest springtime factors. It's pretty much a guarantee that breezes are going to blow, often hard from multiple directions. Learning how to play the wind definitely can increase your success.
A lot of folks curse the wind, but it can actually help you fine-tune a game plan. Gusty winds eliminate certain stretches of water, which allows you to dial in on areas where your efforts will be best rewarded. For example, if the wind is howling from the south, you can pretty much cross off any fishing hotspots in the upper reaches or northern parts of bay systems.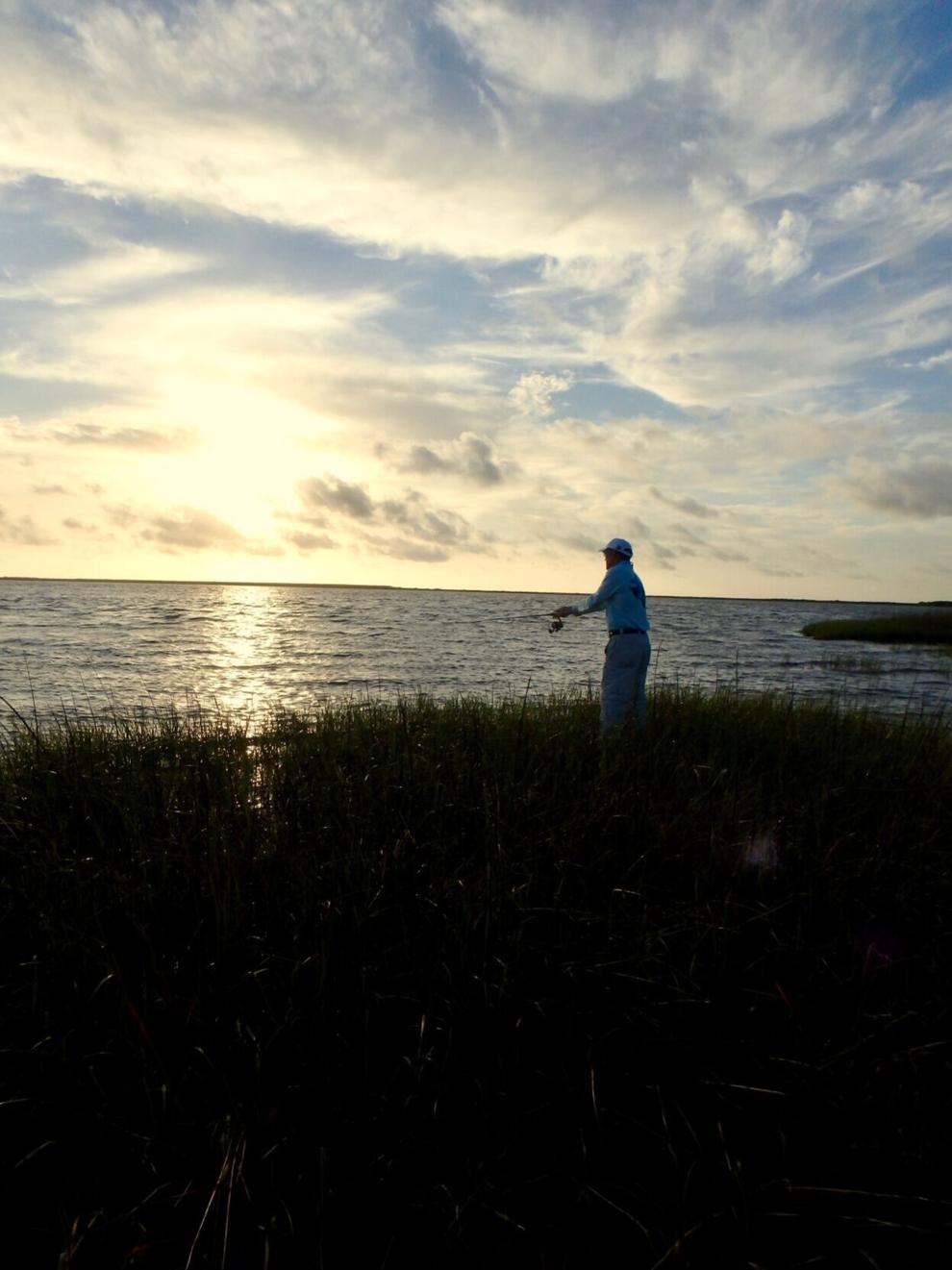 Instead, focus on areas protected from the wind, because open bay waters often won't be an option. Marshes and back lakes provide great opportunities on windy days. It's also good to have options along main bay shorelines. That way, no matter which way the wind blows, you'll have protected water to target.
Species options this month are plentiful. Flounder, sheepshead, speckled trout, redfish and black drum all are on the menu. Specks will be the most difficult to pattern, because their behaviors will be the most influenced by varying springtime conditions.
On warm days with southerly winds, speckled trout can be found cruising the flats of main bay shorelines that are holding stretches of clean water with hordes of baitfish. When late season cold fronts bring northerly winds that drop tide levels, the mouths of bayous, creeks and marsh drains along the upper reaches of estuaries will become the best areas to chase trout.
High pressure days after passage of a front will pose the most difficult scenario for finding and catching speckled trout.
The spring flounder run is in full swing right now as the flatfish make their trickle of a migration toward the back bays and marshes. The same areas that typically are holding speckled trout at this time of year usually are holding flounder as well.
My favorite places to chase flatfish during the spring are along the mouths of marsh drains and grassy points. The flounder often are found stacked up in these areas, especially during an outgoing tide. If you catch one flatfish, there typically are a lot more nearby. So, don't be afraid to focus on one small stretch of water once you catch one or two of them.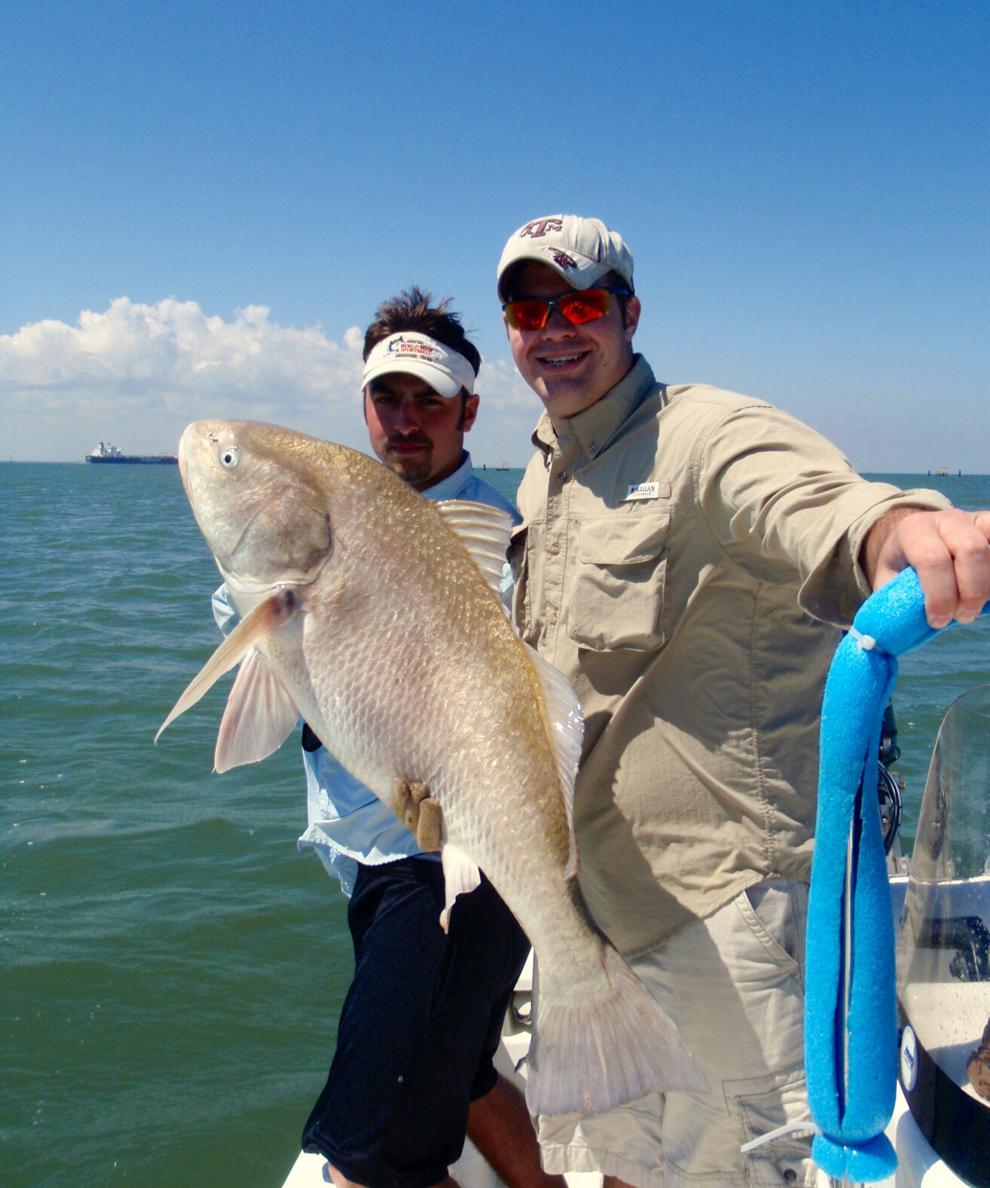 Black drum can be found concentrated for their annual spring run, as they gather to spawn along jetty systems, passes and channels that connect upper coast estuaries with Gulf waters. This species arguably is one of the easiest to catch at this time of year, because they typically feed in large numbers as long as there is some tidal movement, regardless of what the weather is doing. A lot of the fish in these schools are large adults, weighing 20 pounds or more.
Black drum are bottom feeders, and will eat most natural baits fished along the bottom. Cracked fresh crab seems to be the best bait for catching these brutes. Cut shad, squid, shrimp and even crawfish also will draw strikes from black drum.
Good numbers of sheepshead will be staging along the rocks of jetty systems throughout March and beyond. They're suckers for live shrimp free-lined near the edges of the granite. Some of the biggest sheepshead of the year will be caught this month, including a few specimens that will approach 10 pounds.
Redfish can be found roaming in a variety of areas during the springtime. From shallow marshes to jetties and passes, anglers can plan to catch redfish almost anywhere they might wet a line this month.
As the transition to warmer weather patterns continues, the opportunities to consistently enjoy rod-bending action steadily will increase. It's time to take your pick and go hit the salt.