January brings a new year and new opportunities. It presents anglers with a clean slate, and it's a great time to get into a fish-catching state of mind.
The period through February likely will present some of the coldest, nastiest weather of the year. For those who can't hit the water at the drop of a hat when ideal conditions occur, all hope for becoming a better angler isn't lost.
Something everyone can do right now regardless of the weather is get gear and fishing tackle ready for the year. There are countless baits, tackle and gear items that can make you more successful at catching fish throughout 2022.
Here are things I wouldn't leave the dock without:
WIND AND COOL WEATHER PROTECTION
Cold always seems colder on the water. And if you're uncomfortable, it's difficult to focus on the task at hand. One piece of gear I recommend is the Reaper Technical Sweatshirt by AFTCO.
This hoodie is extremely comfortable and warm. It's lined with fleece and has a built-in face mask, which is perfect for blocking the wind on long, chilly boat rides. The under-arm section is vented, so you won't start sweating as soon as it warms up. The Reaper is easy to shed and allows you to wear layers underneath, so you can adjust your wardrobe as the temperature changes.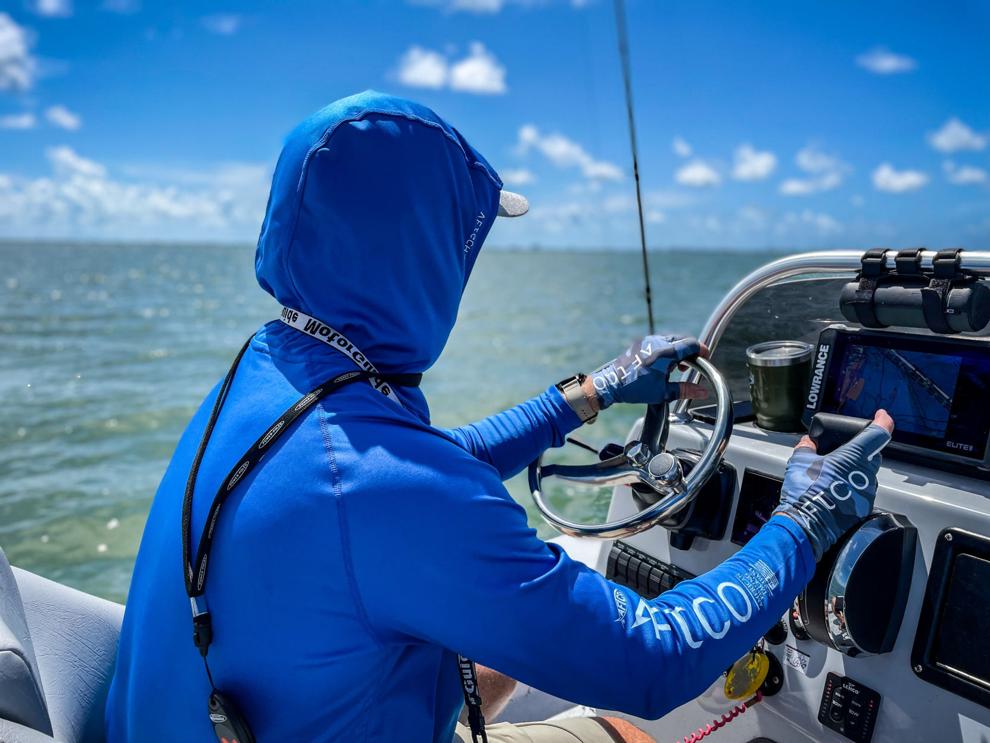 If you prefer more of an outer shell-type pullover, check out the AFTCO Reaper Windproof Pullover. It has a face mask and other features similar to the Reaper Technical Sweatshirt, but is more water resistant and windproof.
Both of these hoodies can be found at aftco.com.
AFFORDABLE AND DURABLE RODS
A main thing that connects an angler to the fish is the rod. There are tons of brands and manufacturers on the market today, and anglers can spend about as much money as they want on them. Some high-end rods are going for $450 or more. In my opinion, that's just too much money for something I'm going to abuse.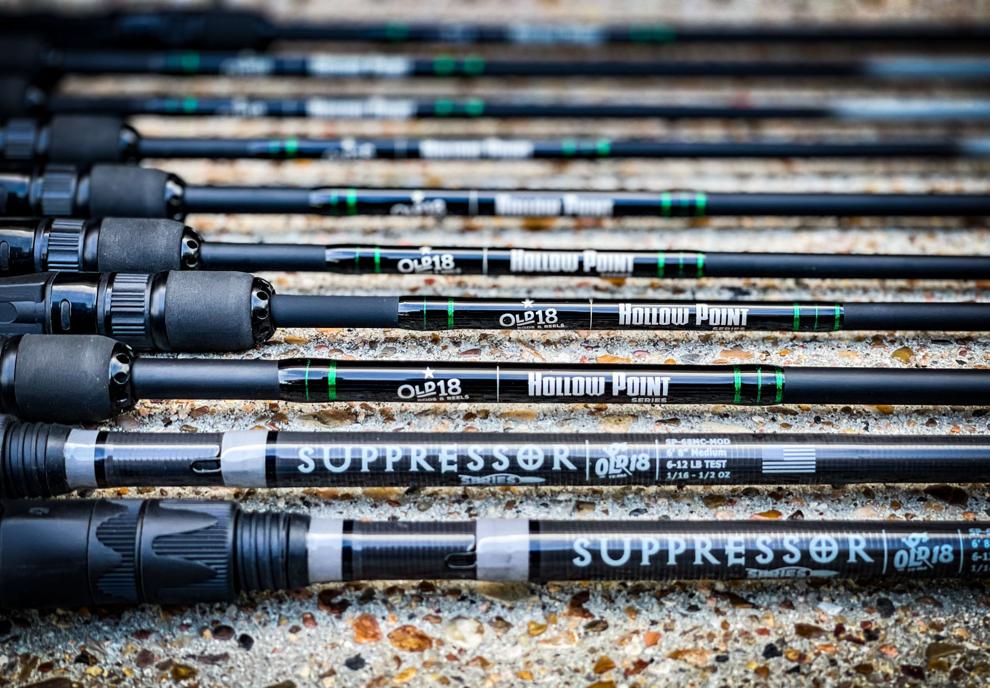 I'm on the go a lot, and I want a fishing rod I can move from the bed of my truck, to the boat, and not worry about damaging it because it's so costly. A rod is a tool to me, not something to be treated like a fragile baby.
That's why I fish with the line of rods manufactured by Old 18 Outfitters. I prefer their Hollow Point and Suppressor series of sticks, both of which are affordable and tough. They come in a variety of actions depending on what type of fishing you like to do. You can check them out at old18.com.
LEADER LINE
Some folks tie baits or lures straight to the main lines they have spooled on their reels. I prefer to use a fluorocarbon leader for a few reasons. It tends to give your bait or lure better action, and it's nearly invisible underwater.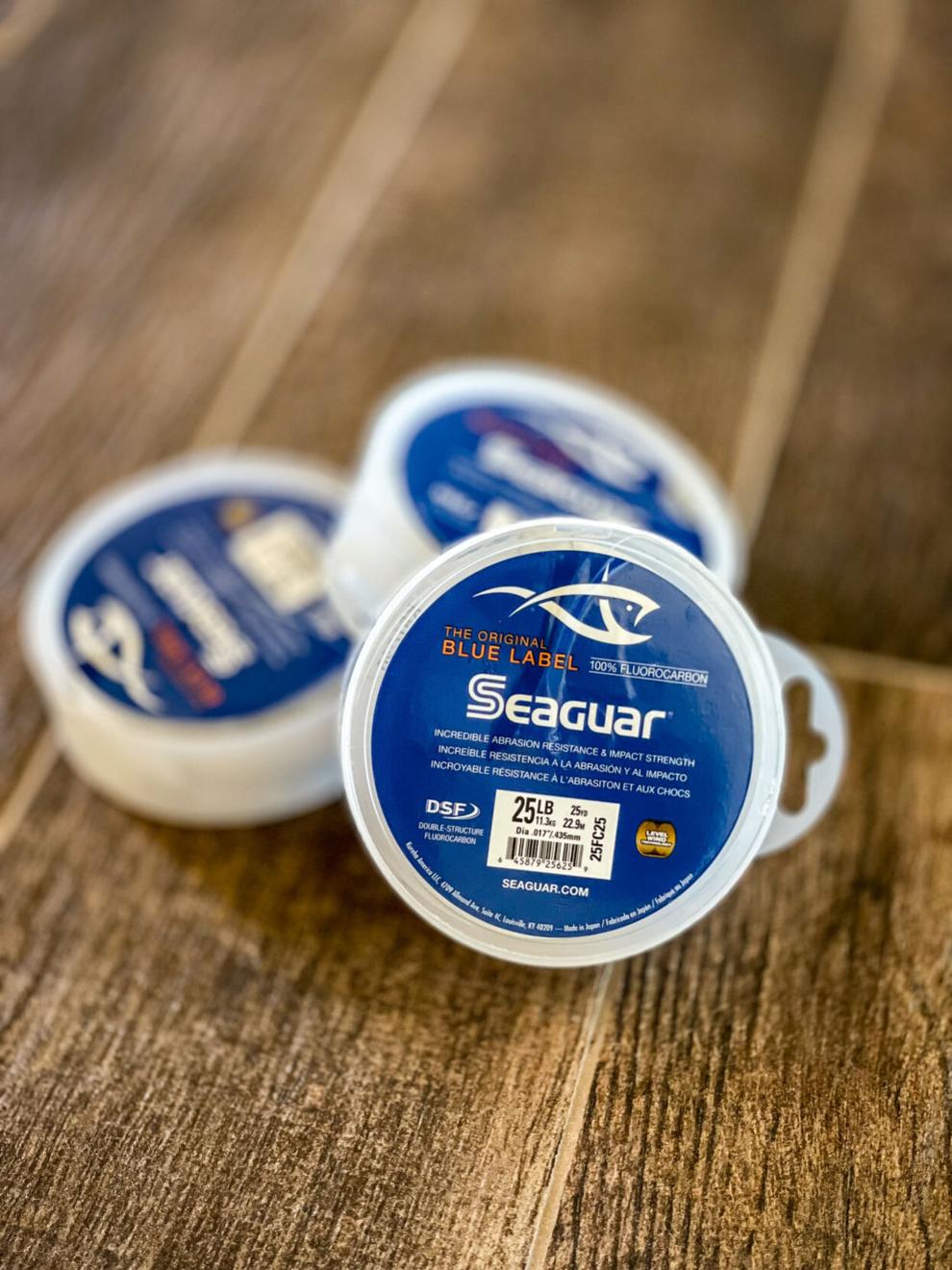 Using a leader also allows you to add some strength to your setup if necessary. For example, if I'm fishing around rocks and heavy structure, I can tie on a heavier fluorocarbon leader line to compensate for that, without having to re-spool my reel with heavier line.
There are plenty of fluorocarbon leader lines out there to choose from. I like to use those made by Seaguar, which can be found at most sporting goods stores that offer fishing tackle.
SHARP SCISSORS
Having a reliable pair of sharp, stainless-steel scissors that can cut monofilament, fluorocarbon and braided lines is a must. They make changing baits or retying a breeze, and will save you time on the water.
TACKLE ORGANIZATION
Keeping your tackle organized also is important. Nobody wants to be digging through a bunch of tackle bags or boxes looking for a specific lure when the action is hot and heavy. I've found that clear plastic tubs with removable lids, and latches to secure them, work great. I like to keep several on my boat and load each with different types of baits and tackle. Then I label them with a marker in big, bold letters according to what type of lures or tackle I have stored in them, so there's no confusion when I'm in a hurry.
SUN PROTECTION
When you spend numerous hours on the water, protecting yourself from the sun is necessary. I've found it easy to do so by wearing clothing and gear that covers my skin, rather than having to constantly apply sunscreen. Two things I always wear when I'm out fishing are gloves and a long-sleeve shirt with a hood.
My go-to fishing gloves for sun protection are the AFTCO Solago Sun Gloves. I like to pair these with lightweight, long-sleeve, hooded shirts by AFTCO. When it gets sunny and warm, these two pieces of gear will keep you comfortable, and in the game longer.
Consider adding some, or better yet, all this gear and tackle to your arsenal. After all, time on the water is precious, and these things definitely will help you become more successful. Here's to the new year.