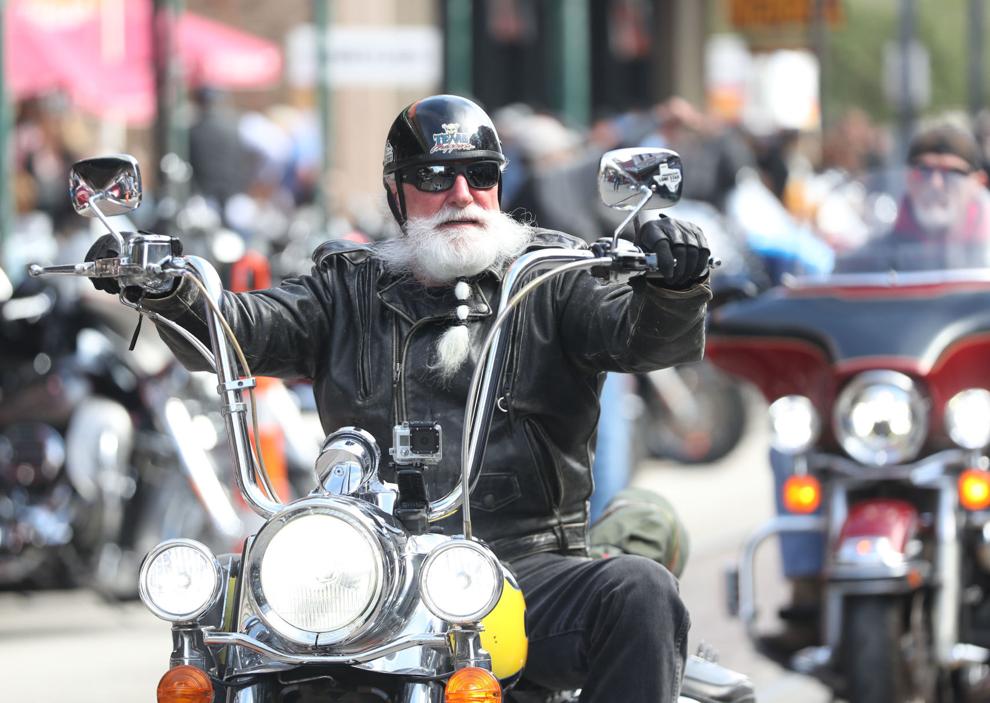 Lone Star Rally [Nov. 4-7]
With bike and car shows, free concerts and hundreds of vendors, the Lone Star Rally is jam packed with entertainment all weekend long in Galveston. More than 40 free musical performances will take place in genres from classic rock and adult contemporary to rockin' country on two sound stages — the main stage at Saengerfest Park downtown, and a second at Beach Central Park in front of the Grand Galvez hotel. Big rig displays of motorcycle parts and accessories will dot the island's three event zones: Downtown/The Strand, Harborside at Pier 21 and Beach Central Park at Seawall Boulevard. Hundreds of vendors will be selling everything from leatherwear to jewelry, sunglasses to crab cake sandwiches along The Strand and the seawall.
Nov. 4-7; various locations in Galveston; www.lonestarrally.com
---
'A Divine Kerfuffle' [Nov. 4-21]
The year is 1895 and Sarah Bernhardt is the greatest actress to ever grace the Victorian stage – just ask her. The "Divine Sarah" fears, however, her once bright star may be fading with all the attention suddenly being lavished on a talented, younger rival. But, when she stumbles across an incredible new script written by a naïve, but up-and-coming playwright, Sarah is convinced her path to theatrical immortality is assured — until her rival also gets her hands on a copy. Throw in a fuss-budget theater manager, a stern Teutonic maid, a nimble-footed usher, plus a hilarious jumble of confusions and complications — and the stage is set for the ultimate showdown as the two dueling divas cross wits and blades in this world-premiere farce.
8 p.m. Thursdays, Fridays and Saturdays and 2:30 p.m. Sundays from Nov. 4-21; College of the Mainland Community Theatre, 1200 Amburn Road, Texas City; 409.933.8345 or www.com.edu
---
Galveston Art League features Gayle Pendergrass [Nov. 5-28]
Gayle Pendergrass, of the Galveston Art League, will display gelatin silver photographic prints in November. Her 8-by-10-inch images, shot on film and developed in a darkroom, are part of a show that includes dozens of works by other league members. The artworks also are sold on GalvestonArtLeague.com.
Noon to 6 p.m. Fridays to Sundays from Nov. 5-28; Galveston Art League Gallery, 2117A Postoffice St.; GalvestonArtLeague.com or gallery2117@gmail.com
---
'Rent' [Nov. 12 to Dec. 9]
"Rent" follows an unforgettable year in the lives of seven artists struggling to follow their dreams, without selling out. This timeless celebration of friendship and creativity reminds us to measure our lives with the only thing that truly matters – love.
8 p.m. Thursdays, Fridays and Saturdays from Nov. 12 to Dec. 9 and 2:30 p.m. Nov. 14; Island ETC, 2317 Mechanic St., Galveston; 409.762.3556 or islandetc.org
---
Nassau Bay Nutcracker Market [Nov. 13]
This market has Christmas treasures by the sleighful, including jewelry, clothing, home décor, yard art, gourmet food and more. Santa will be available for photos from 11 a.m. to 3 p.m.
9 a.m. to 4 p.m. Nov. 13; Hilton Houston NASA Clear Lake, 3000 E. NASA Parkway, Houston; www.southernstyleevents.net
---
Texas City Garden Club Holiday Market [Nov. 13]
Get a jump on your holiday shopping when the Texas City Garden Club sponsors its 49th annual Holiday Market. There will be something for everyone on your list, and don't forget the baked goods and plant sale. Got a gardening question? Randy Lemmon, of KTRH 740 radio's GardenLine program, will be available from noon to 4 p.m. to answer your questions. Copies of Lemmon's books also will be available to purchase during the market.
9:30 a.m. to 4 p.m. Nov. 13; Nessler Center, 2010 Fifth Ave. N., Texas City; 409.771.5697 or hea345nancy@comcast.net
---
Saltgrass Potters Guild Holiday Sale [Nov. 13]
The Saltgrass Potters Guild will hold its annual Holiday Sale of original handmade pottery. About 20 artists will be on hand to answer questions about their work and there will be a variety of items from functional dishware to purely decorative clay pieces and also sculpture. Many items are suitable for decoration or as presents.
10 a.m. to 5 p.m. Nov 13 and 10 a.m. to 4 p.m. Nov. 14; Dickinson Railroad Museum, 218 FM 517 W., Dickinson; 713.851.4012, 832.414.3993 or www.saltgrasspotters.com
---
Wine Fest [Nov. 13]
Kemah Boardwalk and 24 wineries invite guests to spend the day sampling more than 72 wines from Sonoma County.
Nov. 13; Kemah Boardwalk, 215 Kipp Ave., Kemah; www.kemahboardwalk.com
---
Organ Spectacular [Nov. 13]
Galveston's First Lutheran Church will host an Organ Spectacular featuring Bach Society of Houston organists Rick Erickson and Ben Kerswell. The special concert — "Two Organs, Two Organists, Four Hands, Four Feet: Celebrating the Pipe Organ at Historic First" — will be an opportunity for the audience to get up close and personal as these two distinguished organists showcase the uniqueness of the pipe organ and how it works.
3:30 p.m. Nov. 13; First Lutheran Church sanctuary, 25th and Winnie streets, Galveston; rick@bachsocietyhouston.org, lmarx@bachsocietyhouston.org or 409.762.8477, Ext. 4
---
Asleep at the Wheel [Nov. 13]
The Grammy Award-winning band Asleep at the Wheel is back on the road in celebration of its 50th anniversary and will be bringing its toe-tapping performance to The Grand.
8 p.m. Nov. 13; The Grand 1894 Opera House, 2020 Postoffice St., Galveston; 409.765.1894 or www.thegrand.com
---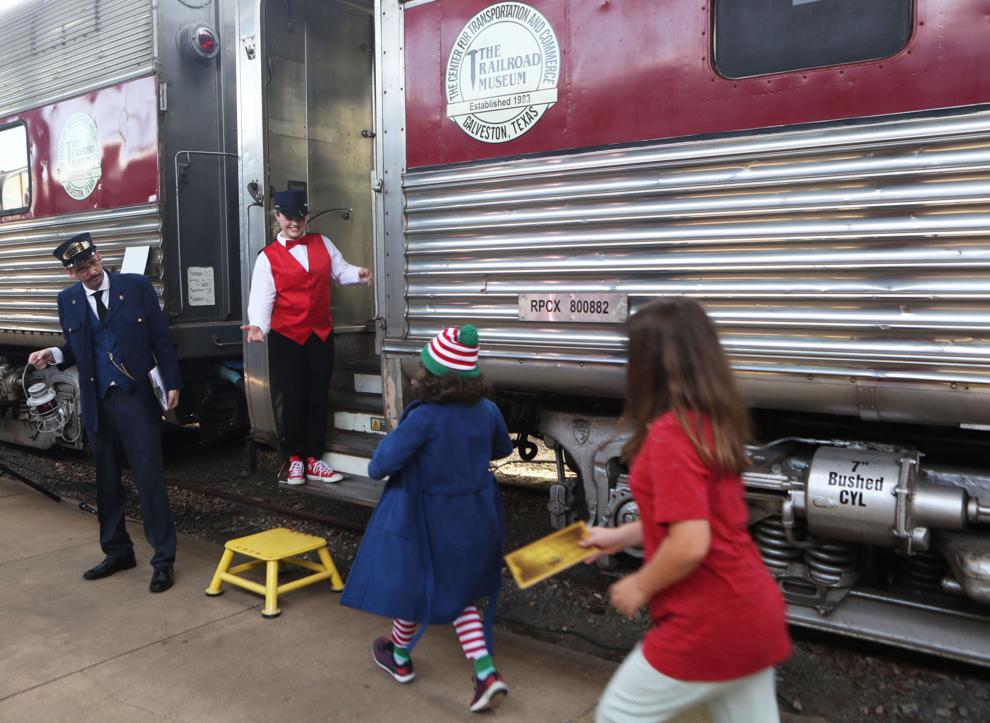 'The Polar Express' Train Ride [Nov. 18 to Dec. 23]
This holiday favorite returns to the Galveston Railroad Museum. Your journey begins just like the 2004 motion picture when The Polar Express will pick you up at the Galveston Railroad Museum vintage train station to take you to the North Pole. You will get to meet many of the characters from the film, including the conductor, the singing chefs, the hobo and, of course, the main man himself, Santa Claus. You and your family, hopefully dressed in your PJs, will experience a fun-filled theatrical journey. You might even tangle with caribou as "The Polar Express" story unfolds.
Various dates and times (check website for availability); Galveston Railroad Museum, 123 25th St. Galveston; www.galvestonrrmuseum.org
---
Seaside Treasure Festival [Nov. 19-20]
The annual Seaside Treasure Festival will feature more than 100 arts and crafts vendors, lunch from the Seaside Café, silent auction, a homemade baked goods booth benefiting Libbie's Place Senior Day Program and more.
9 a.m. to 6 p.m. Nov. 19 and 9 a.m. to 4 p.m. Nov. 20, Moody Methodist Church, 2803 53rd St., Galveston, www.moody.org
---
Galveston Island Market [Nov. 20]
The Galveston Island Market offers a festive outdoor event where local artisans, handcrafters and growers can showcase their creations.
10 a.m. to 4 p.m. Nov. 20; Mechanic and 23rd streets, Galveston; www.galvestonislandmarket.com
---
Tejano Music Festival [Nov. 20]
This event celebrates the best in Tejano music and includes kids' crafts and Tejano two-step dance lessons.
Nov. 20; Kemah Boardwalk, 215 Kipp Ave., Kemah; www.kemahboardwalk.com
---
Jaston Williams in 'Blood and Holly' [Nov. 20]
In his one-man holiday show, "Blood and Holly," Jaston Williams remembers Christmas from his childhood as a hilariously warped hybrid of Toyland and Franco's Spain.
2 p.m. and 8 p.m. Nov. 20; The Grand 1894 Opera House, 2020 Postoffice St., Galveston; 409.765.1894 or www.thegrand.com
---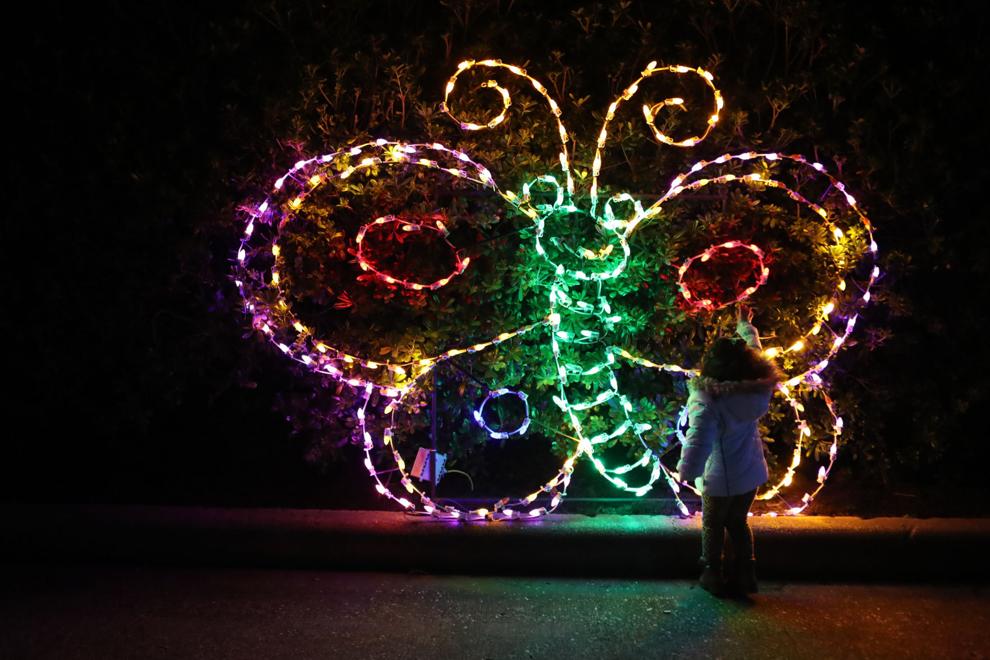 Holiday in the Gardens [Nov. 20 to Jan. 2]
Moody Gardens pulls out all the stops to get guests in the holiday spirit. In addition to more than 100 sound-enhanced animated light displays in the Festival of Lights, guests can slide into a thrilling experience with the Texas-sized Arctic Slide. Indoors, guests can enjoy pictures with Santa and a variety of holiday-themed films at the MG3D Theater and 4D Special FX Theater.
6 p.m. to 10 p.m. Nov. 20 to Jan. 2; Moody Gardens, 1 Hope Blvd., Galveston; 409.744.4673 or www.moodygardens.com
---
The Official Blues Brothers Revue [Nov. 26-27]
Experience all the wild comedy, music and mayhem of the legendary Blues Brothers with Wayne Catania and Kieron Lafferty — the only official duo chosen by Dan Aykroyd and Judy Belushi to don the trademark hat and sunglasses and walk in the footsteps of Jake and Elwood Blues.
8 p.m. Nov. 26 and 8 p.m. Nov. 27; The Grand 1894 Opera House, 2020 Postoffice St., Galveston; 409.765.1894 or www.thegrand.com
---
ArtWalk [Nov. 27]
Stroll the streets of downtown Galveston and check out works by local artists and artisans in a wide variety of media.
6 p.m. to 9 p.m. Nov. 27; Galveston Arts Center, 2127 Strand, and other galleries, Galveston; www.contemporaryartgalveston.org