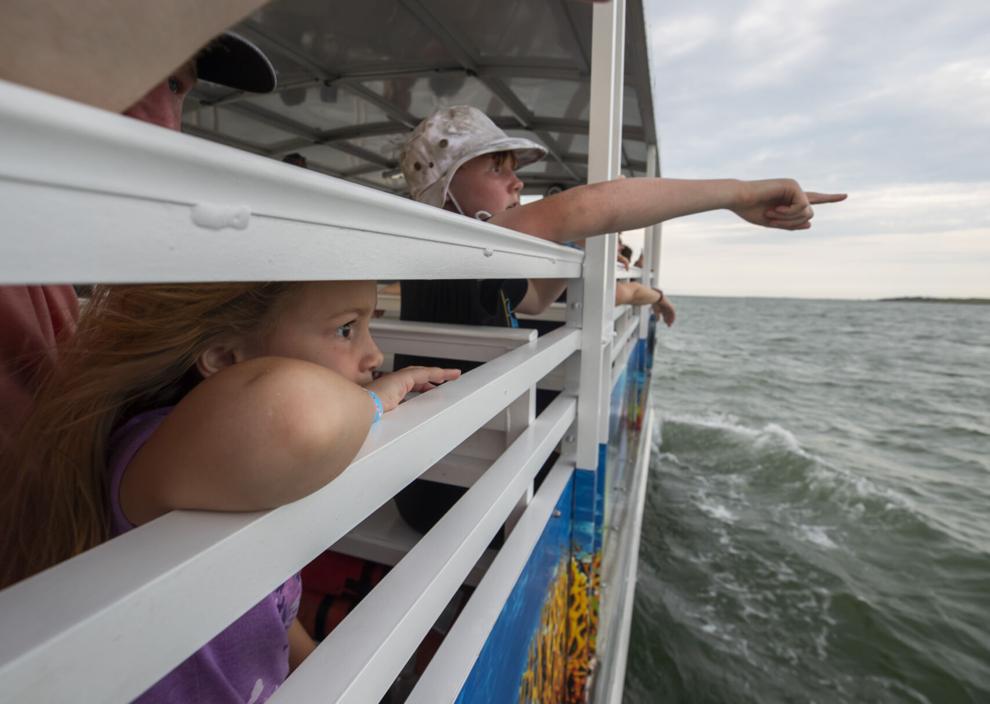 Visitors have many reasons to travel to Galveston Island, historic architecture and beaches being among them. But for many, the most cherished and memorable sightings are graceful dolphins.
Although dolphin sightings can be elusive and never guaranteed, there are ways to up your chances of spotting one of the friendly-faced marine mammals frolicking in the water.
The Galveston Bay Dolphin Research Program, which has longed work to better understand the bottlenose dolphins that live in the Galveston Bay estuary, has cataloged more than 850 distinctive dolphins seen in Galveston Bay at least once. One recent estimate suggests a seasonal fluctuation in numbers with an abundance of between 846 — in the winter — and 1,417 dolphins utilizing the Galveston Bay estuary in the summer.
Primarily through boat-based surveying, the program studies ecology, behavior and health of this population while raising public awareness about Galveston Bay dolphins.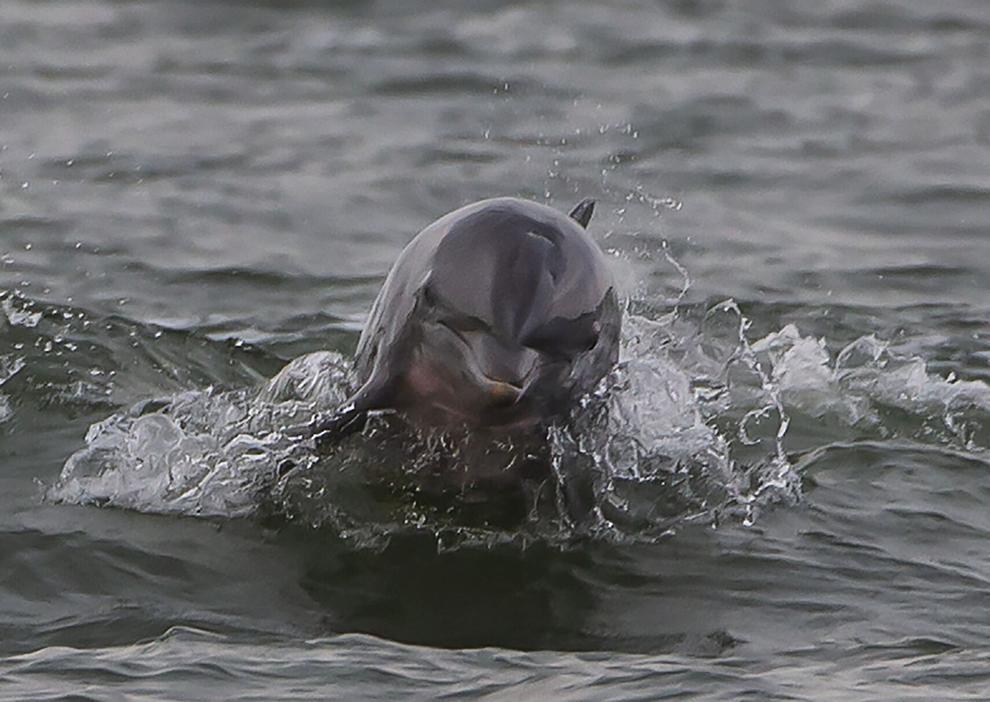 So where are the best places to spot dolphins?
Dolphins are found in most bays, estuaries and coastal near-shore areas of Texas.
"You can see them while boating, but also from the beach or from jetties and docks where you can watch from land," according to the program. "Dolphins can often be seen riding the bows of ships or following shrimp trawlers in Texas waters. They also sometimes forage near bulkheads and marinas. Always keep at least 50 yards away from dolphins and follow dolphin-watching guidelines when boating."
Good timing increases the odds of seeing a dolphin during a visit. That's because salinity and water temperature might be predictors in bottlenose dolphin encounters, according to the Galveston Bay Foundation.
"Unless heavy precipitation occurs and lowers salinity, June through September are the months of the year when you are most likely to see dolphins in upper Galveston Bay," according to the Galveston Bay Foundation. "While many of upper Galveston Bay's dolphins are known to leave during the cooler months, this is the best time of year to have high hopes of dolphin sightings."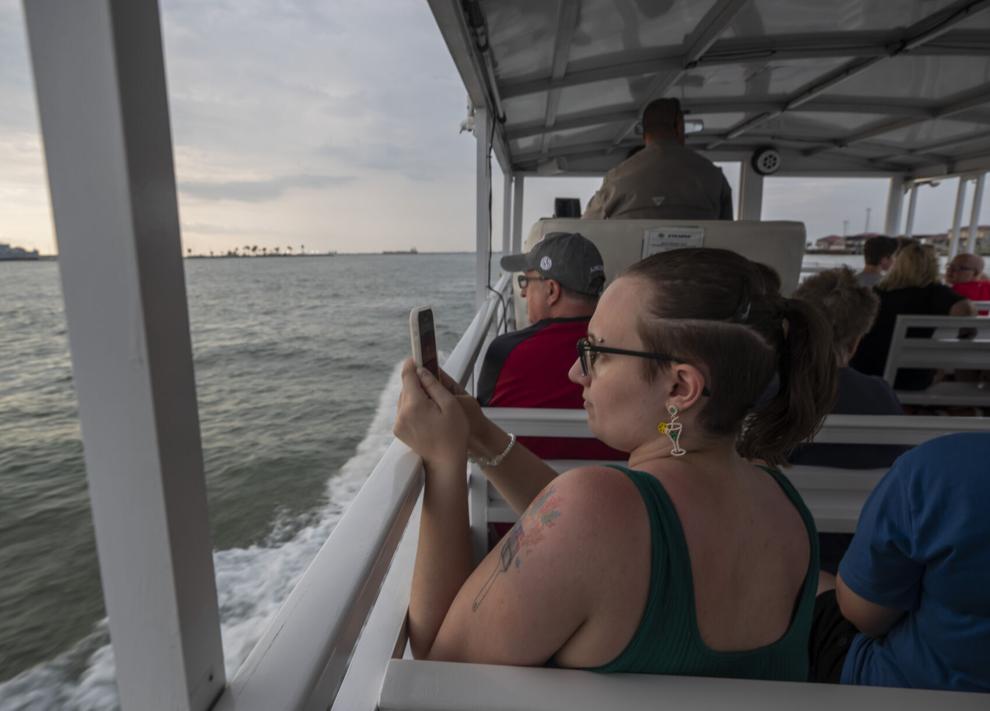 Researchers from the Galveston Bay Foundation suspect dolphins might congregate in the lower Galveston Bay area during the cooler months of the year.
The month of September saw the highest rate of dolphin sightings per kilometer, according to a 2019 foundation survey conducted during a three-year period.
Tourists and locals also swear by the Galveston-Port Bolivar Ferry as a fun free ride with a high probability of seeing dolphins in their natural habitat.
The Galveston-Bolivar ferry is the link between Galveston and Bolivar Peninsula on state Highway 87.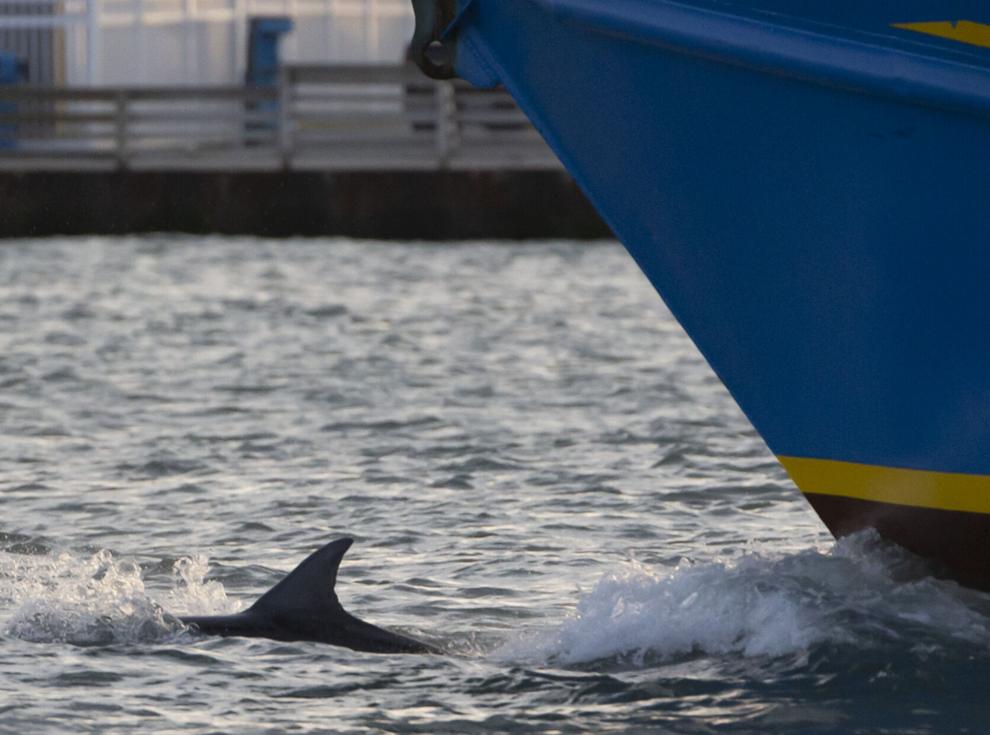 During their journey across the Houston Ship Channel on the ferry, passengers should look for schools of dolphins around shrimp boats or swimming along side passing ships.
Another way to increase chances of a dolphin sighing is to find a guide through one of the many dolphin tours, which operate from Galveston's harbor.
Such excursions are scheduled frequently through a variety of boat tour companies on the island, including Baywatch Dolphin Tours and Historic Harbour Tours and Dolphin Watch, to name a few.
This time of year, some of the best sites for spotting dolphins are anywhere around the ferry lane, around the Port of Galveston and around the harbor site, according to Baywatch Dolphin Tours.