The upper Texas coast is known for its bounty of shells and sea glass along beaches. But it's also an agricultural treasure chest of hundreds of species of sea beans that wash up along the shore from far away.
All seeds, nuts and fruits that float in the seawater for longer than a month are considered sea beans, and there are about 250,000 species of seed plants on Earth. But only about 250 species are collectible. They can float because they're lighter than seawater.
Powerful currents of wind and water carry sea beans from their native lands — as far away as Africa and South America — to beach shores. They can be found along the wrack line — the line of organic material and debris left by the receding tides — especially after strong winds from the southeast push seafaring debris onshore.
"People come to the beach looking at the water and looking for shells," said Maureen Nolan-Wilde, a Texas Master Naturalist and sea-bean collector. "But the real treasures can be found in the wrack line."
The best time to find these hard and buoyant drift seeds is after storms and turbulent weather.
"True beaners, or drifters, are out there after a storm along the beaches in Galveston and Bolivar," Nolan-Wilde said.
Fish and sea animals don't eat sea beans, which can be planted and grown. When a seed's surface is nicked and it's flushed with fresh, non salty water, it can produce a plant or vine that isn't native to the area.
The most popular sea beans found along the beaches are the "hamburger beans," which look like little brown sandwiches with a light colored top and bottom and a darker layer in the center, although some are red, tan and speckled. These are round and no larger than an inch in diameter and resemble a hamburger.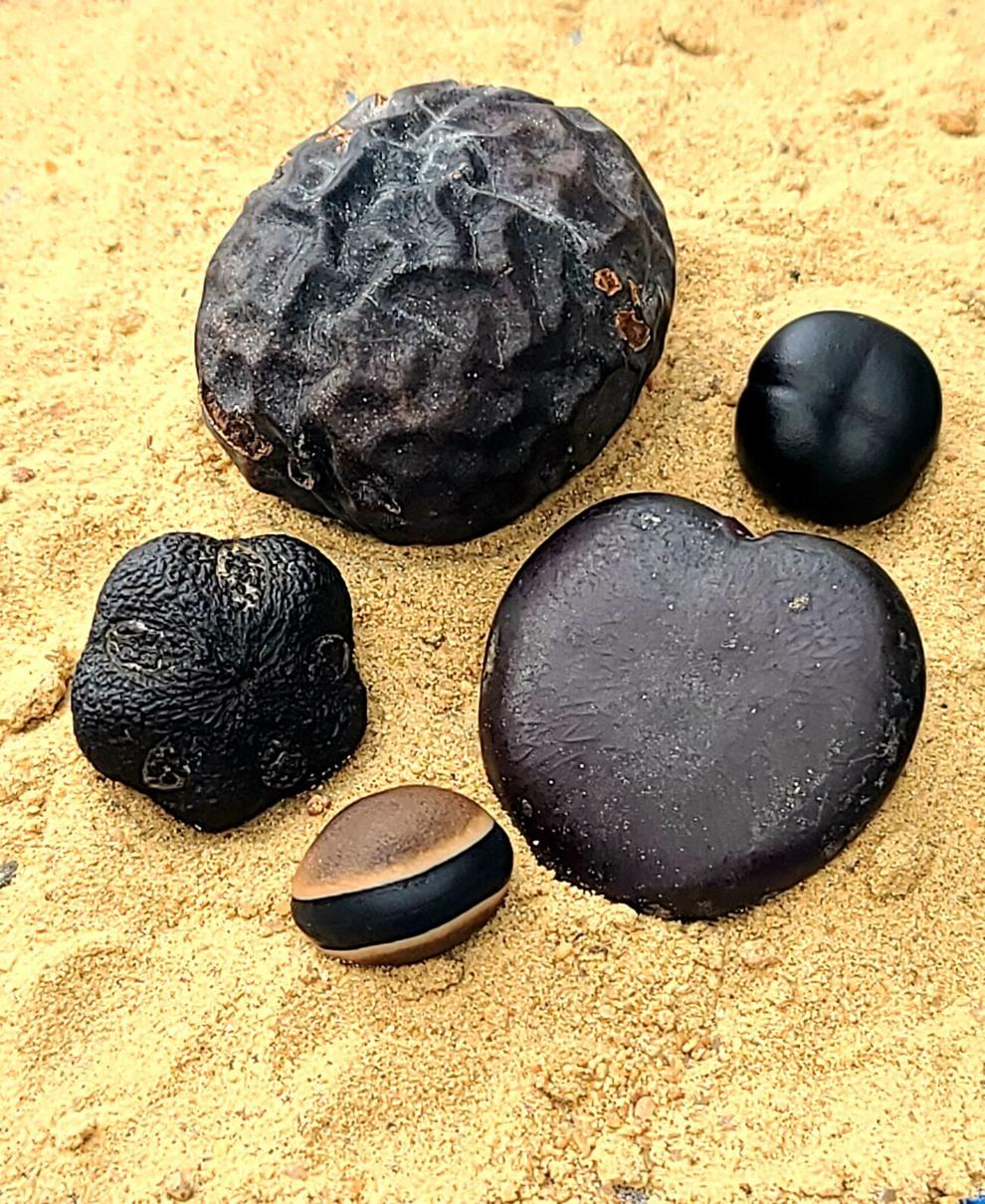 The sea purse is another popular find, and although it resembles the hamburger, it's thinner, flatter and larger. But it also has an interior band of color and a "scar," which had connected it to a pod early on.
The sea heart is a large, dark seed shaped like a heart and comes from the Costa Rican forest. Legend has it explorer Christopher Columbus spotted the sea heart in the ocean, which alerted him land was near. This seed produces a spiraling vine called a monkey ladder, which creates long pods carrying 15 seeds inside.
The sea pearl or nickar nut is common along the beaches and can be misidentified as a small gray rock. Some sea pearls also are yellow or brown, but they're quite rare. These beans were used by children as marbles or sewed into clothes as buttons.
A black Mary's bean holds an unusual tale. It's also called the Crucifixion bean because of the cross indented on one side. This bean travels farther than most and is said to be passed down from mother to daughter to ensure safe childbirth.
"Carry a bean in your pocket, carry life," according to the legend.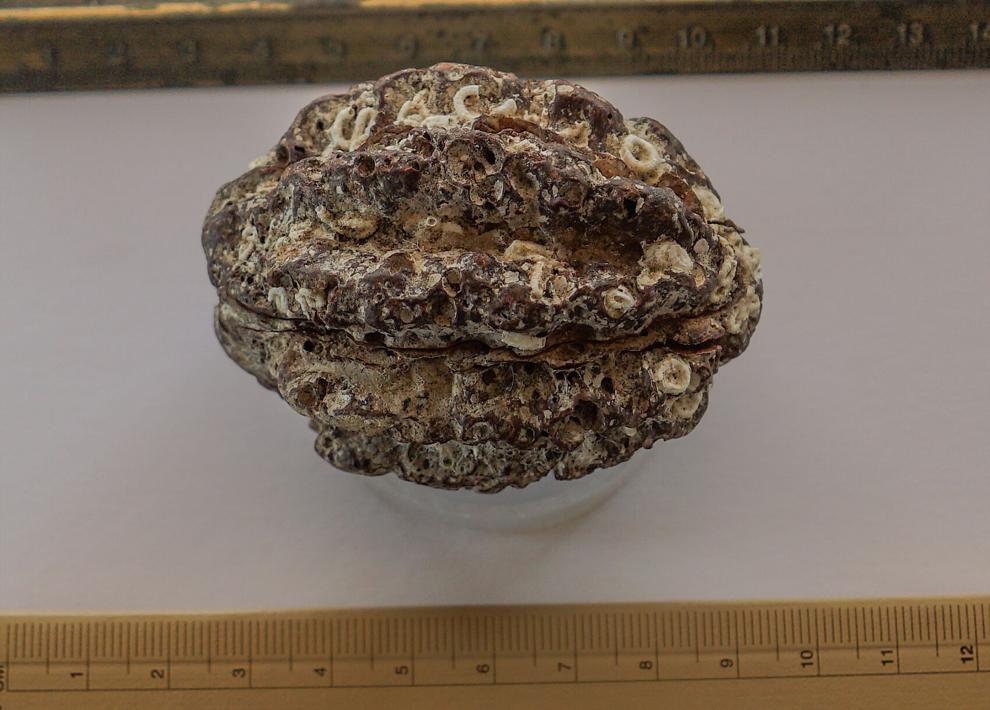 Perhaps one of the rarest beans was found at Galveston Island State Park several years ago. John Wright, a guide at the park and a Texas Master Naturalist, spotted a furrowed blister pod in a sandbox at the park. Its origin is unknown and how it found its way into the sandbox is a mystery. But what Wright and Taylor Galaviz, a ranger with the Texas Parks & Wildlife Department, do know is the furrowed blister pod is one of 13 documented in the world. The Texas sample was one of the largest recorded furrowed blister pods, which comes from a yet unknown species of plant or tree, Raymond van der Ham, a scientist with the Naturalis Biodiversity Center in Leiden, Netherlands, noted.
Sea beans are collected and cherished for many reasons. Former Galveston resident Cathy Yow even wrote a book about making jewelry from sea beans, shells and sea glass.
Proving the popularity of searching for and collecting sea beans, the Sea-bean Symposium and Beachcombers' Festival is returning to Galveston, after a four-year hiatus. The symposium, which is free and open to the public, will be held at Menard Hall, 3302 Ave. O on Oct. 14-15. This lecture series began in 1996 in Cocoa Beach, Florida, to focus on sea beans, as well as conservation, plastics pollution, ocean currents, sea turtles and beachcombing. Nolan-Wilde will give a presentation.
"It is like hunting — when you find a sea bean," she said. "And when you find one, it is your lucky day. Keep it in your pocket."