A tasty and filling spaghetti meat sauce is an old family favorite of Galveston native James Selig.
"It's my mom's recipe from the Campbell's Soup recipe book, circa 1950, and it is just the ultimate in comfort food," Selig said.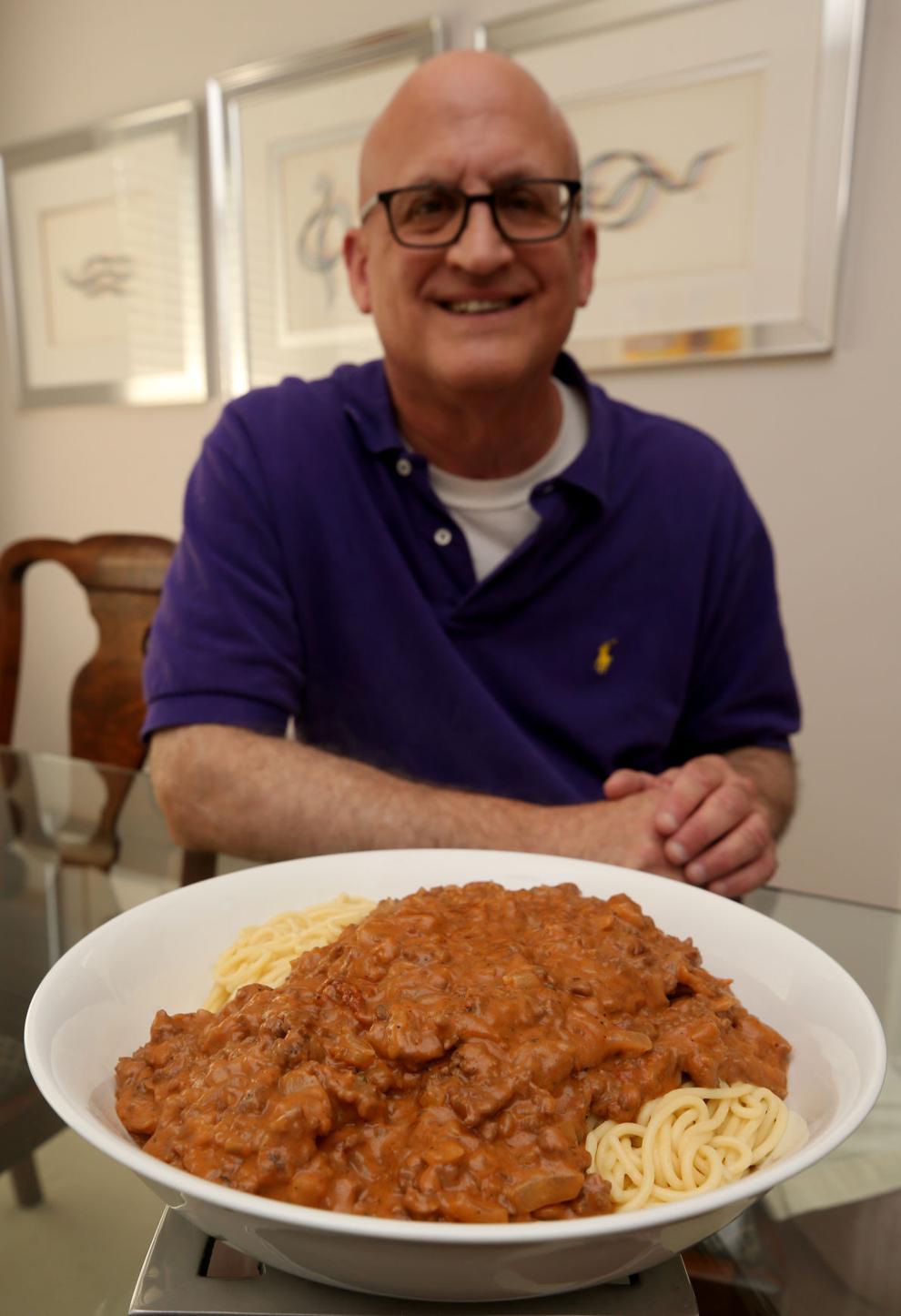 The sauce was part of a regular family meal when Selig was growing up and is something he still craves, he said.
"When I first left home, it was mom's go-to recipe to entice me to come home and visit," Selig said. "She would call me up and say, 'I'm making spaghetti meat sauce tonight.'"
Now as an adult, it's a favored dish to make when he's craving comfort food. But no matter how many times he has made it, he can't get it quite like his mother used to, he said.
One thing he does know is the retro recipe is just fine as it is. Food trends might have moved on, and lower-fat, lower-salt options might be more fashionable. But Selig believes sometimes, old styles are the best, he said.
"It's not really a recipe that you can try and make healthy," he said. "Don't try and substitute the cream of mushroom soup with a low-fat option. It just isn't right. Also, it doesn't work over whole wheat pasta. You really do have to go with the traditional white enriched."
Selig was born and bred in Galveston and is a life-long resident of the Houston/Galveston area. He's also an award-winning Realtor with The Selig Group at Keller Williams. He has worked in the industry for more than 30 years. Keller Williams has named him a Five Star Realtor every year since 2011, and in 2015, he received The Eagle Award for the positive influence he had on his office and fellow agents.
His mother, Miriam, who now lives in Houston, is known to many Galvestonians. She also was born and bred on the island and worked for many years as an educator in both the Galveston Independent School District and the University of Texas Medical Branch in Galveston. Life-long learning is important to Selig, whose regular studies are rewarded with real estate designations.
Selig is a Ball High School graduate who has a Bachelor of Business Administration degree from the University of Texas at Austin with a double major in real estate and finance. He also is very involved in the Galveston community through his association with city planning committees, historic preservation organizations and other boards and committees.
He also is a former banker with commercial banking, professional and executive banking, retail banking, marketing, financial and operational experience. In both careers, dining out with clients is a regular occurrence. A business lunch often is his biggest meal of the day.
But even fancy, high-end restaurant food can't beat his mother's spaghetti sauce, he said.
"I don't cook often, but when I do cook, it's what I make," he said. "It's something that makes me feel good and it is easy to make." 
---
SPAGHETTI SAUCE WITH MEAT
Serves: 4
1 pound ground beef
1 medium onion, chopped
Oil for browning meat
Italian seasonings, to taste
Salt, pepper and garlic powder, to taste
1 can tomato soup
1 can cream of mushroom soup
Spaghetti, cooked according to package directions
Season meat with a small amount of Italian season, salt, pepper and garlic powder. Don't use more than a measuring teaspoon of salt, ½ teaspoon of pepper and ½ teaspoon of garlic powder at this point. You can add more later, if desired.
Brown meat and onion in the oil. If meat has fat in it, you'll need to drain off some after browning. Add soups and mix thoroughly. Simmer over low heat, just enough to see the sauce is cooking, for 30 minutes.
Serve sauce over cooked spaghetti.
– Campbell's Soup