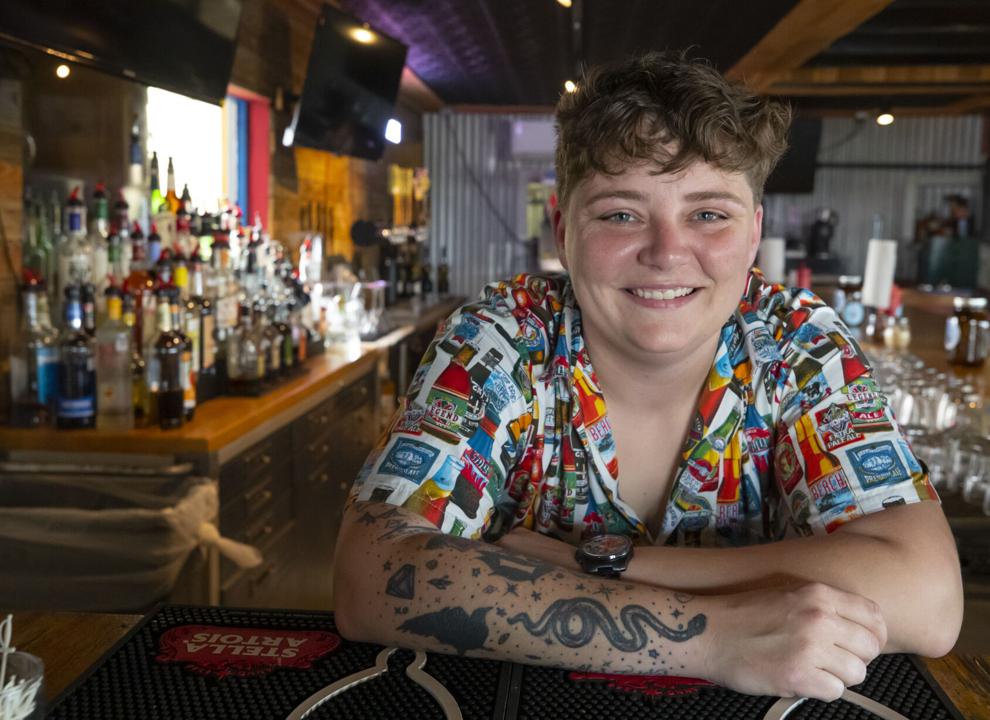 Whether you live on, drove or took the ferry to Bolivar Peninsula, everybody has a home at Hardheads Icehouse & Grill, 1035 state Highway 87 in Crystal Beach. The open-air, tiki-bar style venue, which opened in 2015, takes its name from the undesirable and venomous hardhead catfish. The friendly staff is anything but hardheaded, with resident mixologist Sarah Bragg slinging drinks five nights a week.
Are you a Bolivar native?
No, I grew up in Kirbyville in East Texas. I gave up a lot to move here. I had a house in Newton, but I decided to make this my home.
How long have you been bartending?
I began bartending here a year and a half ago. This is my first job bartending. I learn as I go and watch YouTube videos. It's fun to come up with new drinks. My recent creations are blueberry lemonade and cranberry lemonade.
What's your favorite part of working here?
It has to be the locals. This is a really chill, laid-back environment. I also like to talk to the travelers and hear where they're from.
Have you had any interesting drink requests?
Oh yeah! One of our regulars always orders a cranberry juice with water, vodka and olives!
Do you have any interesting stories or experiences as a bartender?
It was packed during Mardi Gras and got a bit intense. People were throwing out beads from the deck. One of our poles caught fire because a heater was too close to it and a lady tried to put it out by throwing her mimosa on it. It was hilarious. We do have fire extinguishers!
What sets this place apart?
The open-air concept is really cool, but it gets pretty hot in the summer and cold in the winter. I like feeling like I'm outside. We also have live music and we are adding a beer garden. Even when it's the off-season, we are always busy. Our locals really support us. If you come in after 7:30 p.m., you'll usually have an hour wait, no matter when.
---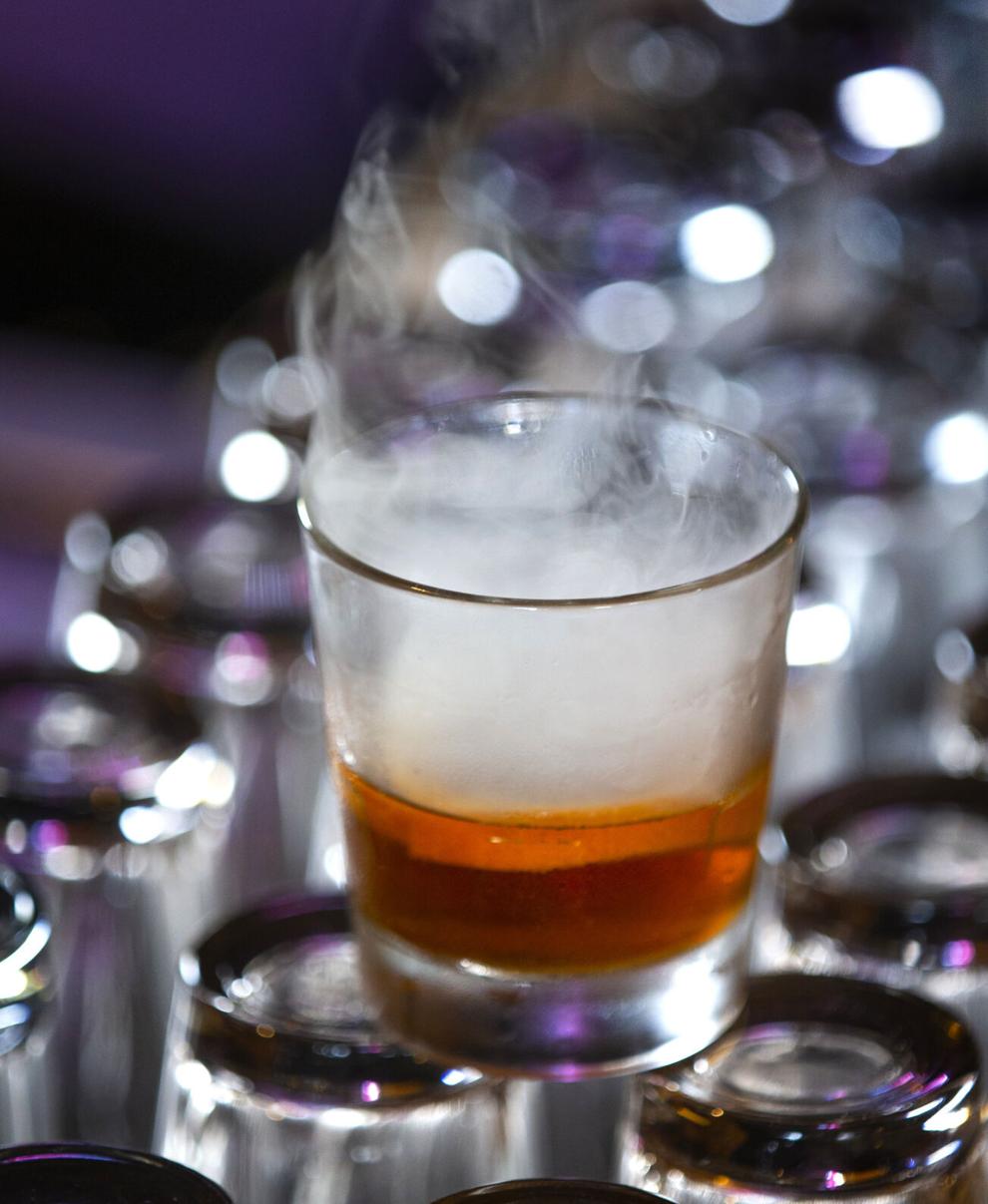 Smoked Old Fashioned
1 teaspoon brown sugar
2 dashes bitters
2 ounces bourbon
Orange peel
Ice cubes
Combine sugar and bitters in a glass, then crush and mix together using a muddler or spoon.
Add bourbon, orange peel and 4 ice cubes to glass and stir until ice melts, about 100 circles.
Place cocktail smoker on top of glass and fill smoking chamber with cherry wood chips. Light with kitchen torch and let sit until smoke fills glass.
Remove smoker, then add a large square cube of ice to glass and serve.