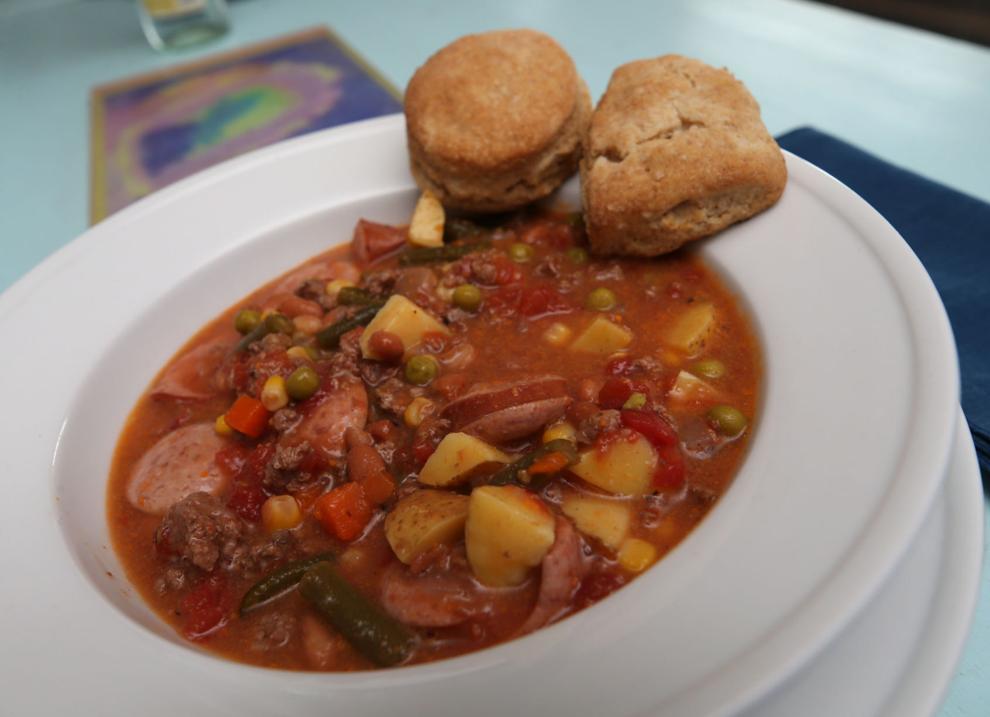 Some have described this stew as hearty, filling and "man-pleasing." Let's update that description for modern times. Everyone will find it pleasing, especially on a cold night, whether on the ranch or urban condominium.
The link sausage, cumin, chilies and chili powder seasonings will give it a Southwest flavor. It's also quick, easy and works as a slow-cooker recipe or all day on the stove.
Add a slab of Mexican cornbread and a green salad and you have a top-shelf meal.
---
TEXAS COWBOY STEW
2 pounds ground beef
2 (16-ounce) packages kielbasa sausage links, cut into ½-inch slices
2 cloves garlic, minced
1 onion, chopped
1 (28-ounce) can diced tomatoes and juice
1 (14.5-ounce) can diced tomato and green chilies (Rotel)
4 medium Yukon Gold potatoes, peeled and diced
2 (15-ounce) cans pinto beans and juice
2 (10-ounce) bags frozen vegetables
4 cups water or chicken stock
2 teaspoons cumin
2 teaspoons chili powder
Salt and pepper to taste
Brown the ground beef in a large skillet over medium-high heat. Add the sausage, garlic and onion. Cook and stir until meat is no longer pink. Drain off grease and transfer to a large pot.
Pour the tomatoes into the pot with the meat and stir in the potatoes, beans, Rotel and frozen mixed vegetables. Pour in your liquid. Season with cumin, chili powder, salt and pepper. Cover and simmer over medium-low heat for at least 1 hour.
The longer it cooks, the better it gets. Great for making a day ahead and letting the flavors meld.