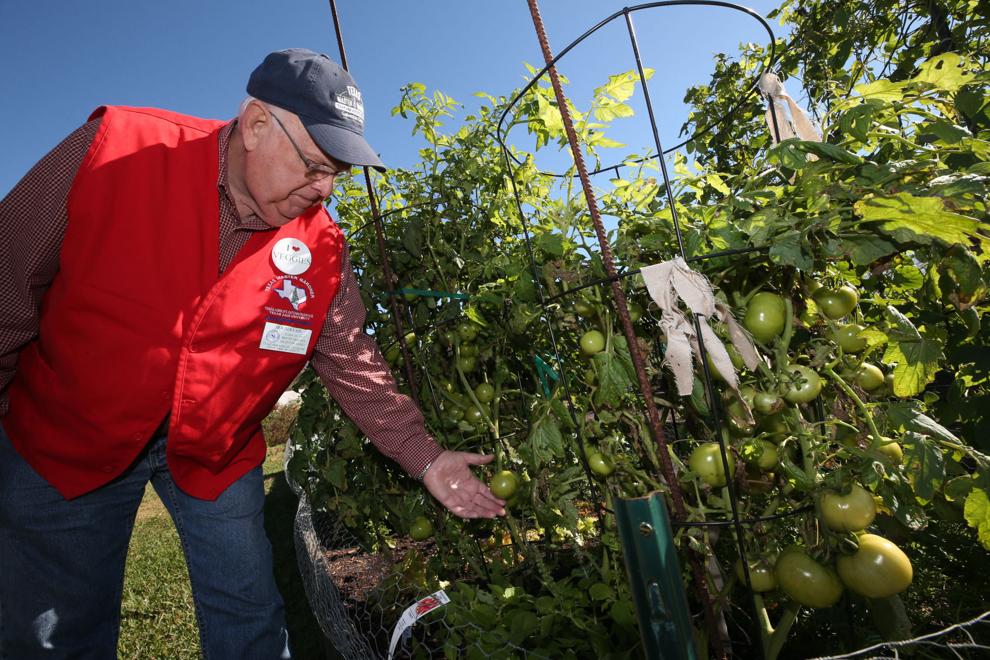 Whether you say tomayto or tomahto, there are about 7,000 varieties of what's technically considered a fruit. And many of those tomato varieties can be successfully grown along the upper Texas coast.
Successful gardeners know choosing the right time, the right variety and the right way to nurture the plants will yield the best rate of production.
"It's all about timing," said Galveston County Master Gardener Ira Gervais, who is perhaps one of the most knowledgeable tomato growers in the area. "From early February until mid-March is the time to put tomato transplants in the ground."
But gardeners starting from seed should have planted them in December, Gervais said.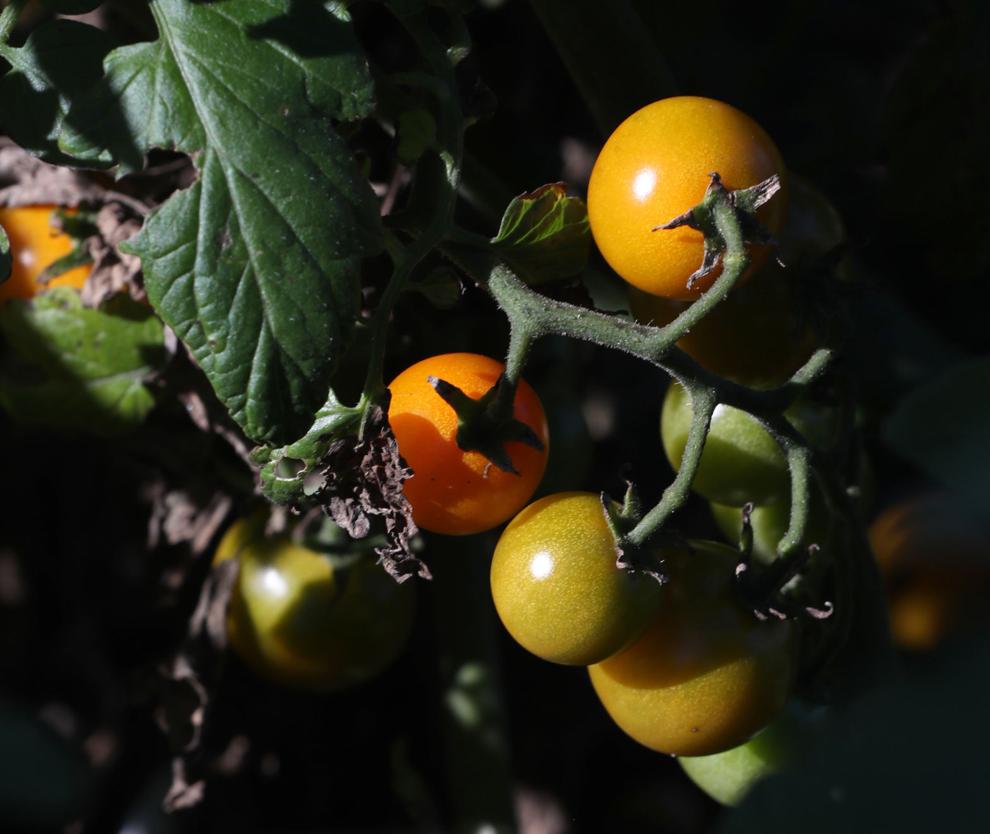 For a successful spring harvest, gardeners must consider how long the plant will produce fruit before it gets too hot. Tomatoes stop producing when nighttime temperatures rise above 75 degrees. Along the Gulf Coast, that could be as early as June.
"That could be a problem for us in this area," said Gervais, who lives in Friendswood and has been focusing his growing skills for the past decade on tomatoes. "Our growing season is short."
Gervais, who has several hundred plants at his home, which he grows for himself, gives away or donates, explains that different varieties have very different schedules. For instance, the popular Celebrity variety needs about 70 days to mature before it begins to produce fruit. That means transplants should be in the ground by early March. Other varieties take less time to mature, such as Fourth of July (49 days), Bush Early Girl (54 days) and Early Doll (55 days). By contrast, the large heirloom Mortgage Lifter takes much longer (80 days) as does Big Beef, Tycoon and Black Plum. But once it gets hot, they all stop producing.
All of these varieties grow well in the Gulf Coast region. In fact, the Galveston County Master Gardeners will be selling 30 varieties of tomato transplants during its spring online sale beginning Feb. 11. Each year, as part of their training, new members of the organization test a variety of tomato plants, comparing growth, production and disease resistance. The best varieties are available to the public.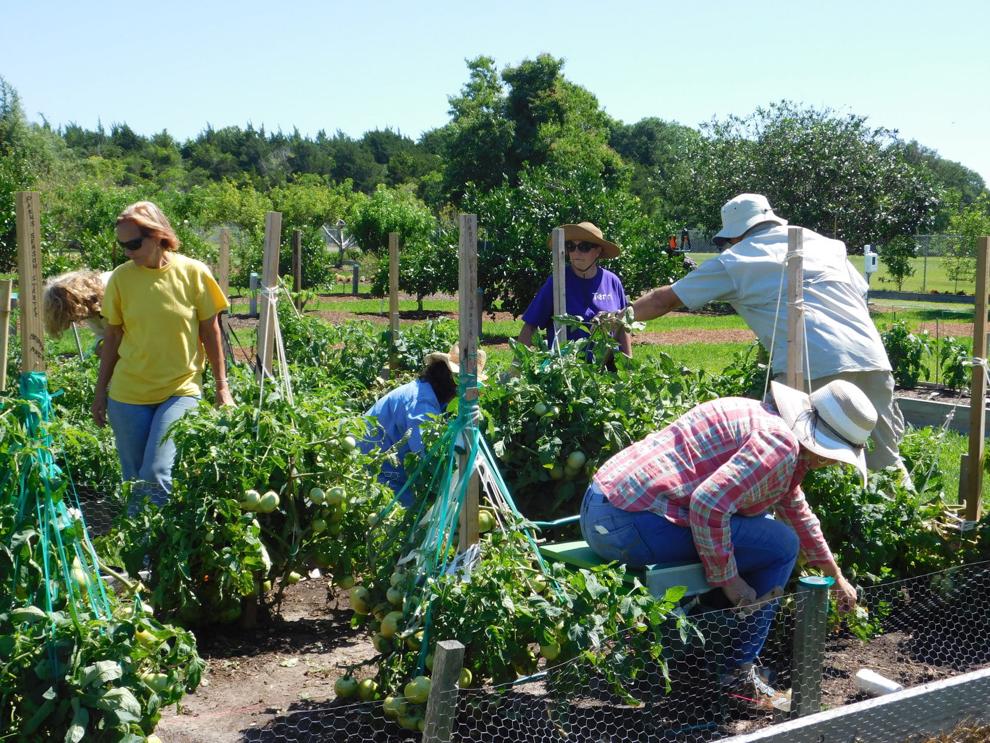 GROWING LIKE A PRO
It's best to begin preparing the soil a few weeks ahead of actually putting the plants in the ground. Dig down and put some organic matter — leaves, compost — in the hole and cover it with soil. Put the plants in the ground during the early evening or on a cloudy day to initially avoid intense heat and wilting. And, if possible, plant in raised beds so roots can spread more evenly.
Dig a hole about 4 inches deep, fill it with water before making room for the plant and then pack it in tightly. The transplant can be put in upright or on its side with part of the stem underground. Mulch and nourish with a granular mixture of fertilizer. Gervais uses a 15-5-10 mix. Check the label on the package for the formula. He sprinkles about 3 to 4 ounces of fertilizer around the plant, increasing the amount every two weeks as it grows.
"I draw a circle around the drip line — the outer circumference of the leaves — and drop the fertilizer in that trench and then water," he said. "Tomato plants are water hogs. I ring the plant with some vinyl edging about 2 feet from the stem so the water stays by the roots and doesn't just soak the soil. It is a more efficient use and allows me to water deep."
Make sure to prune leaves that might be touching the soil to avoid any pathogens attacking the shoots and plant, and don't get water on the leaves, which causes fungi to grow. Give the plants room to expand; they need air for circulation and movement, so keep them a few feet apart.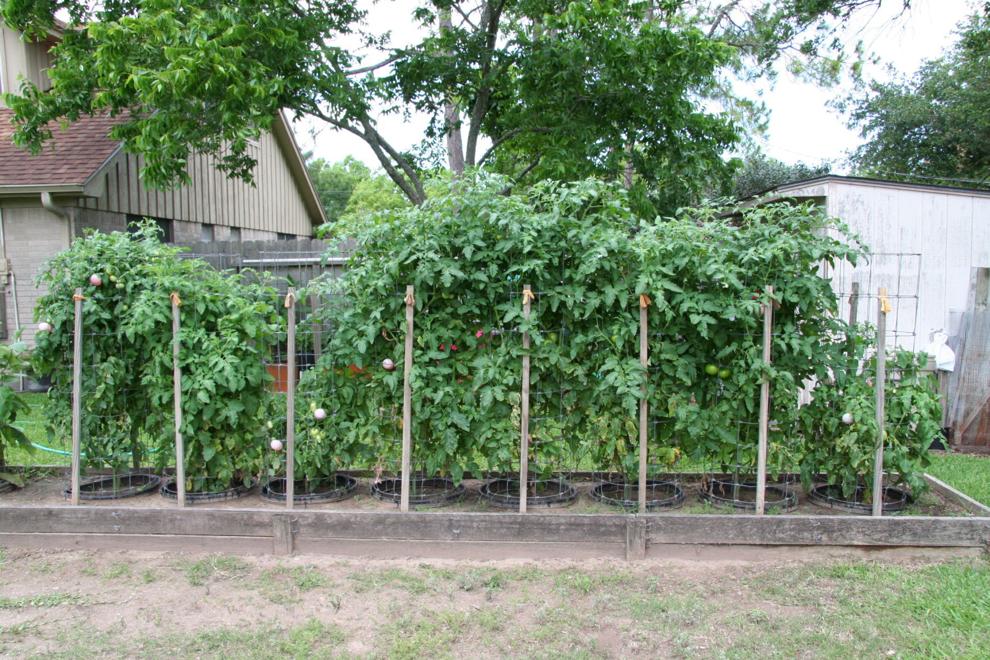 TYPES OF PLANTS
There are two distinct types of tomatoes: determinate and indeterminate. The determinate plants grow like a bush, usually 2 or 3 feet tall. These tomato plants — such as Early Doll, Tycoon, Amelia and Roma — produce all their fruit for harvest at about the same time. The indeterminate plants, which grow like a vine up to 10 feet high — Early Girl, Fourth of July, Parks Whopper and Juliet — continue producing throughout the season. The indeterminate plants should be caged or staked.
And for those with limited garden space on patios and decks, some tomato plants can be grown in a pot, including Bush Early Girl, Better Bush and Patio, but make sure to give the plant's roots room to grow and expand its width in a large container, Gervais said.
"Otherwise, they just won't produce," he said.
To control chewing insects like caterpillars, he uses an organic and natural pesticide Bacillus thuringiensis, commonly referred to as BT, which won't harm beneficial insects or humans. Biofungicides are recommended for fungi diseases. And to keep the birds and squirrels away, putting a net over the plants will work.
"I also hang red tennis balls from the tomato cage about two weeks before the fruit comes," Gervais said. "The birds peck at them and then become disillusioned and move on."