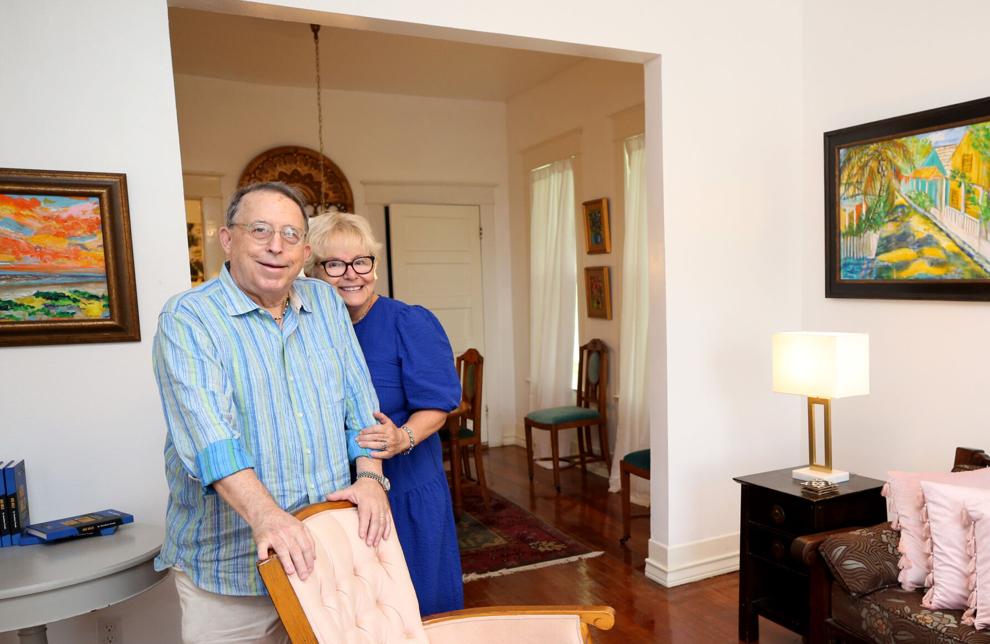 Dahlia and Jonathan Woods keep busy all the time. She's an artist, he's an author, but together they're a team that restores and renovates old houses, giving them second lives. They're finishing up on an East End restoration in Galveston's historic district, where they live when on the island. They also live in Dallas, where they have a gallery and bookstore.
Their 1910 bungalow, which they purchased in 2021, was in need of serious improvement. The former owner lived in the house for 50 years and chose grays and beiges for interior colors.
"It was a sad house," Dahlia said. "It even smelled neglected."
She painted all the rooms upstairs and downstairs white, which made the small rooms feel larger, she said. The first job for Dahlia, who has a background in architecture and has renovated several dozen houses in the past, was to scrape the popcorn ceilings throughout the house and remove three layers of linoleum from the kitchen floor. They also removed carpeting around the house to expose beautiful pine floors that needed little work.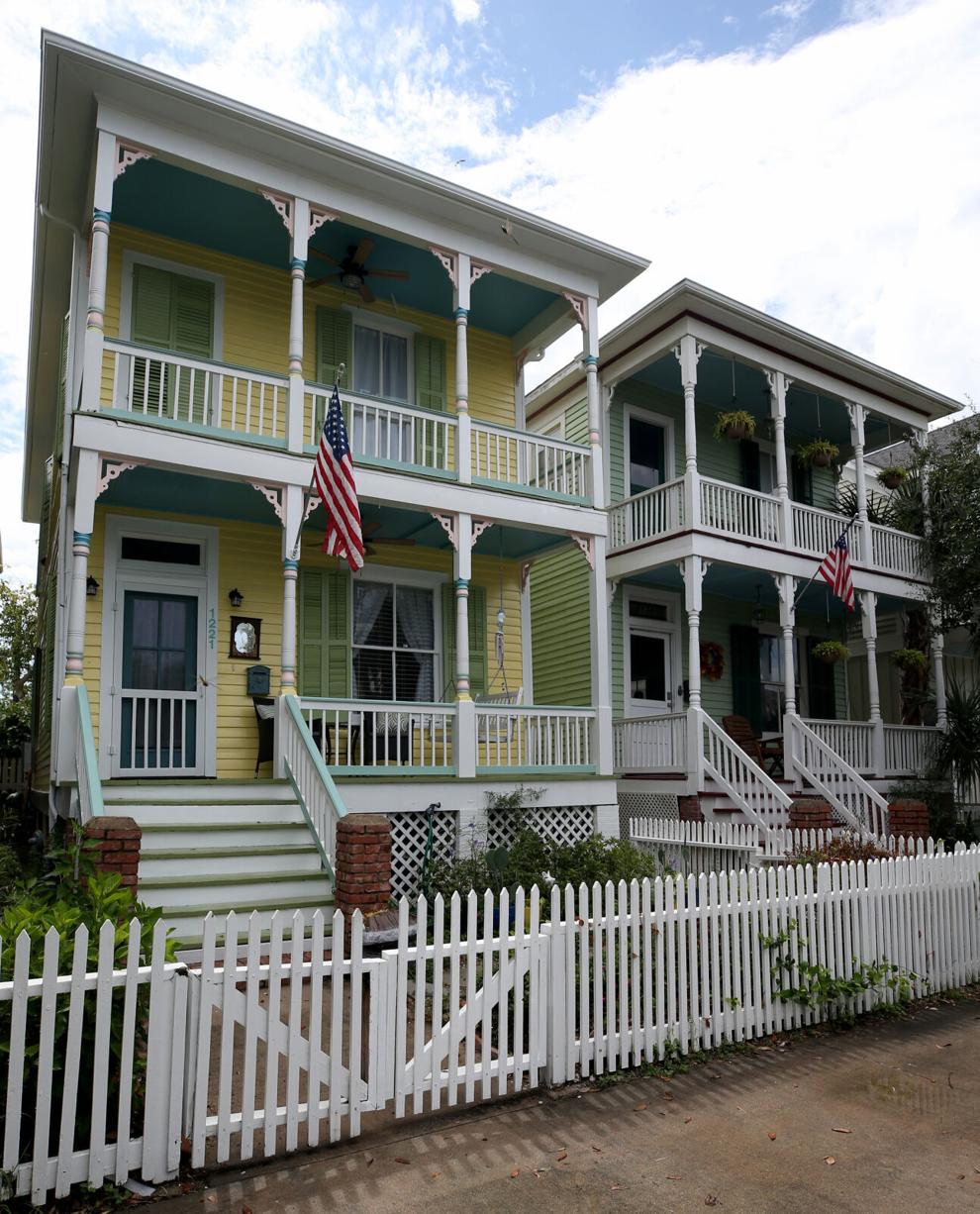 The kitchen needed a complete overhaul. White walls, white subway tile and a white-based granite countertop gave it a bright and inviting look. A big window overlooking the deck floods the room with natural light.
In keeping with the period of the house, they remodeled the dining room, installing a low-hanging brass and glass chandelier over the table. A utility room was upgraded to a full bathroom on the first floor.
Upstairs, the couple repurposed two of the bedrooms. One is a writing study for Jonathan and a second one is a studio for Dahlia. They double as bedrooms when their two grown children and others visit.
Jonathan, a corporate lawyer until he retired in 2003, said he always wanted to be a writer. He joined several writing workshops shortly after retirement and started penning short stories. His first book, "Bad Juju & Other Tales of Madness and Mayhem," won a 2011 Spinetingler Award for Best Crime Short Story Collection and was a featured book at the 2010 Texas Book Festival. His most recent book is "Hog Wild," which he describes as a cross between "Animal Farm" and "Animal House."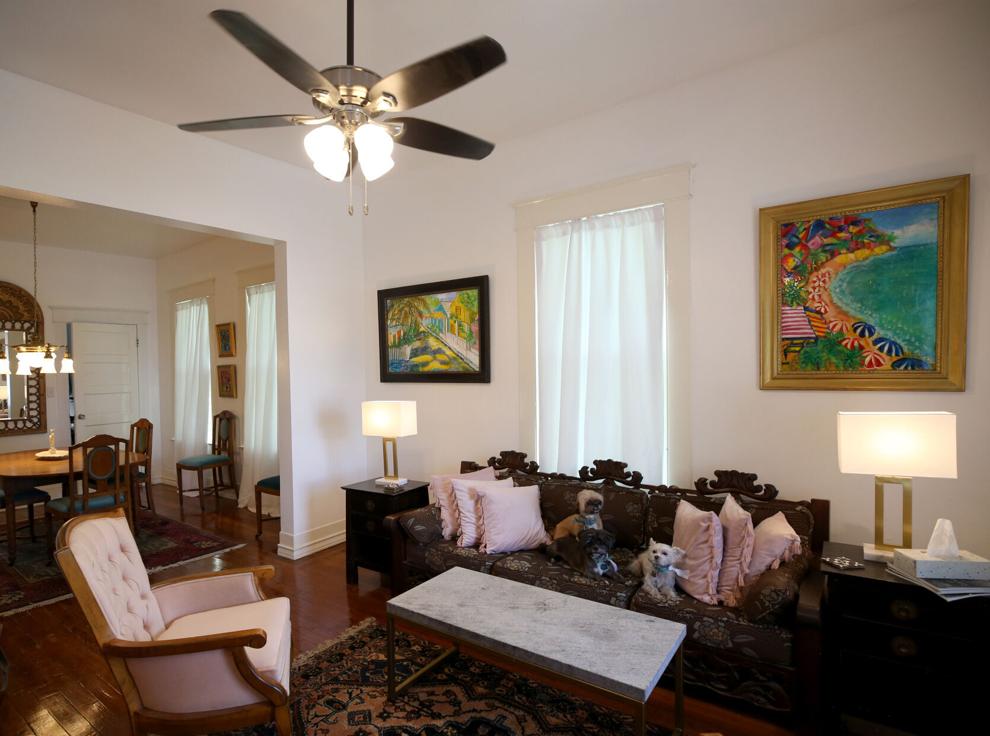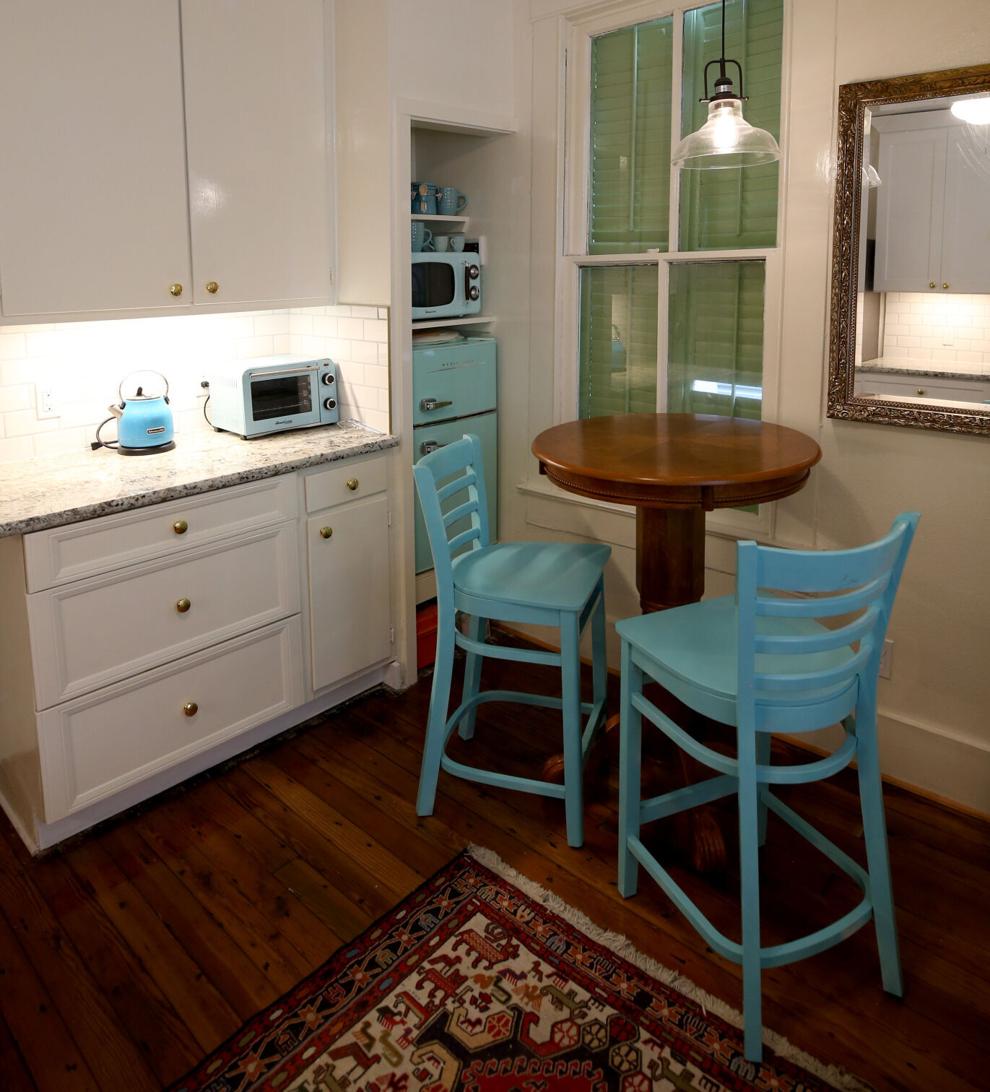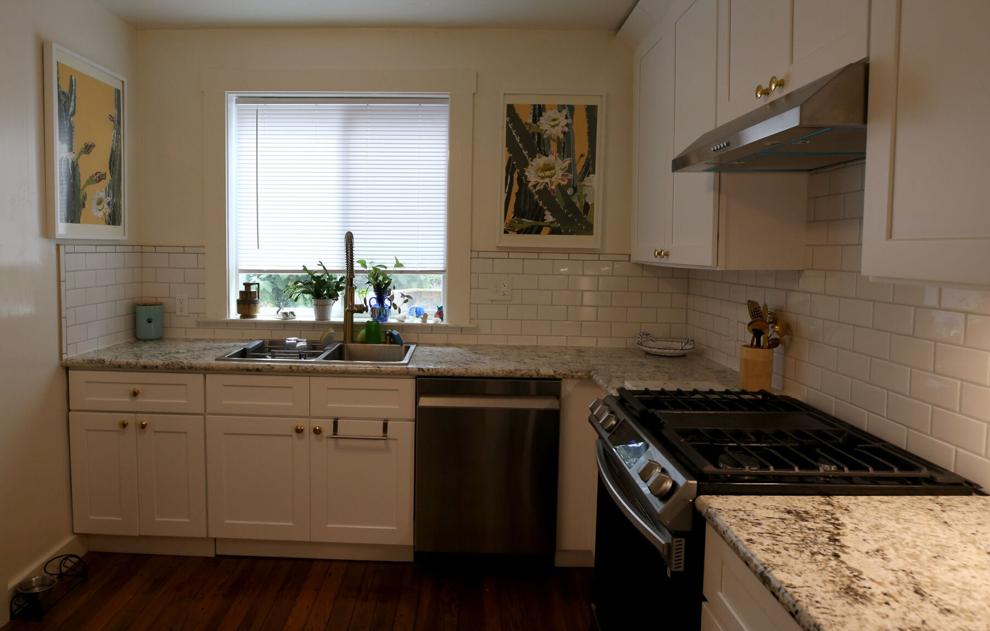 His second career as a fiction writer has been a challenge, but it forces him to read more, which helps him write better, he said.
Dahlia focuses her attention on her artwork. She loves colors — vivid and daring — and paints what she sees. Since moving to Galveston, she concentrates on the beach, the Gulf and the serenity of the water. She's a student of Fauvism, the style of les Fauves, a group of early 20th-century modern artists whose works emphasized painterly qualities and strong color over the representational or realistic values retained by Impressionism. Forms are simplified but the movement favors intense primary colors and recognizable places.
She doesn't paint every day, but she draws daily, using color to describe the mood, she said. She has been painting since 1998.
One of her larger oil paintings hangs in the bar of Riondo's Ristorante on The Strand in downtown Galveston. The majority of her Galveston paintings in her home reflects island life and scenes.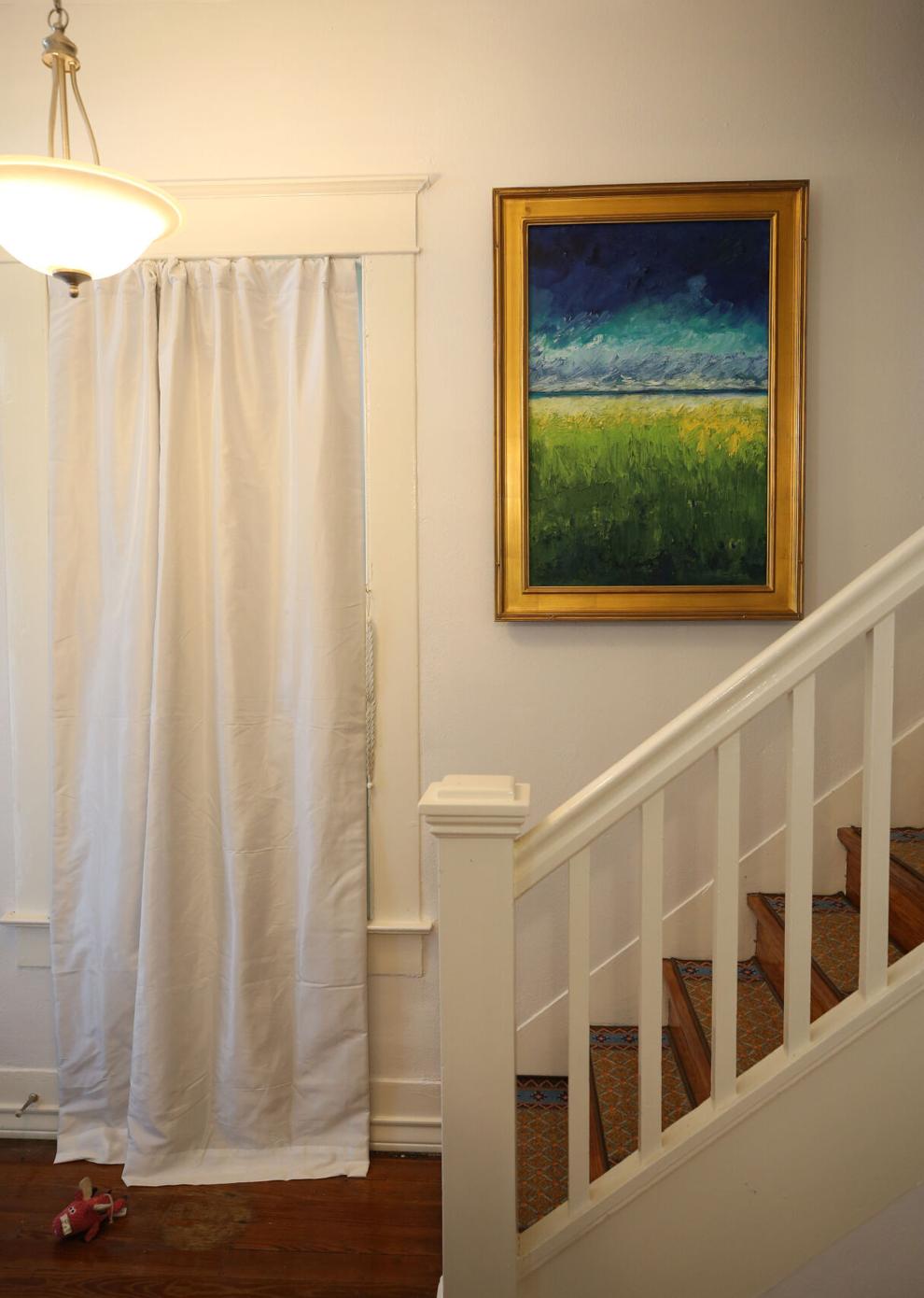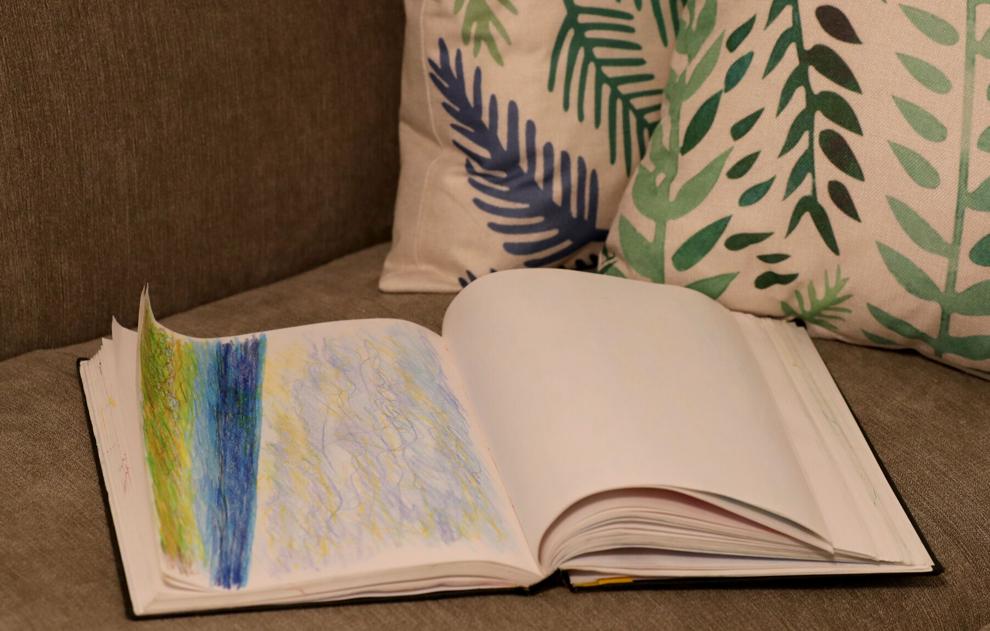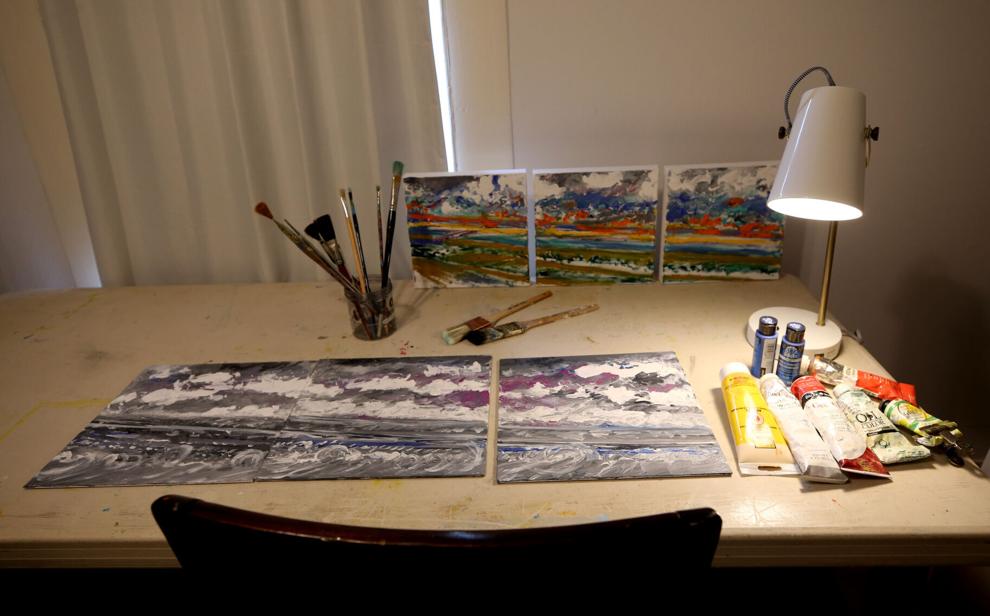 "The ocean has been an amazing motivator," she said. "I adapt to my environment and my inspiration comes from where I am at."
Some of her brightly colored paintings are a mixed media. Sea glass or other items give them a multi-dimensional quality.
The restoration of their house isn't complete, but as the couple, married half a century, continues to fix up, decorate and renew their home, they enjoy being in Galveston, a city they visited each year for seven years before buying their home.
"The neighbors are great, the city is welcoming and we love vintage homes. They have ghosts," she said. "It's not a fancy house. But it is practical."