This time of year, the cowboy boots, hats, scarves, belts, buckles, rhinestones and flared jeans come out of the closet for rodeo season. It's a Texas tradition.
And around these parts, there's a science to wrangling the right rodeo attire.
The season began Feb. 28 with the Houston Livestock Show and Rodeo, which ended March 20. It kicks up again with the Galveston County Fair & Rodeo, from April 22-30.
"Rodeo and Texas go hand in hand and attire plays a huge role in 'the look,'" said Carey Crump, owner of Lex & Mae Southern Yankee at Tanger Outlets in Texas City.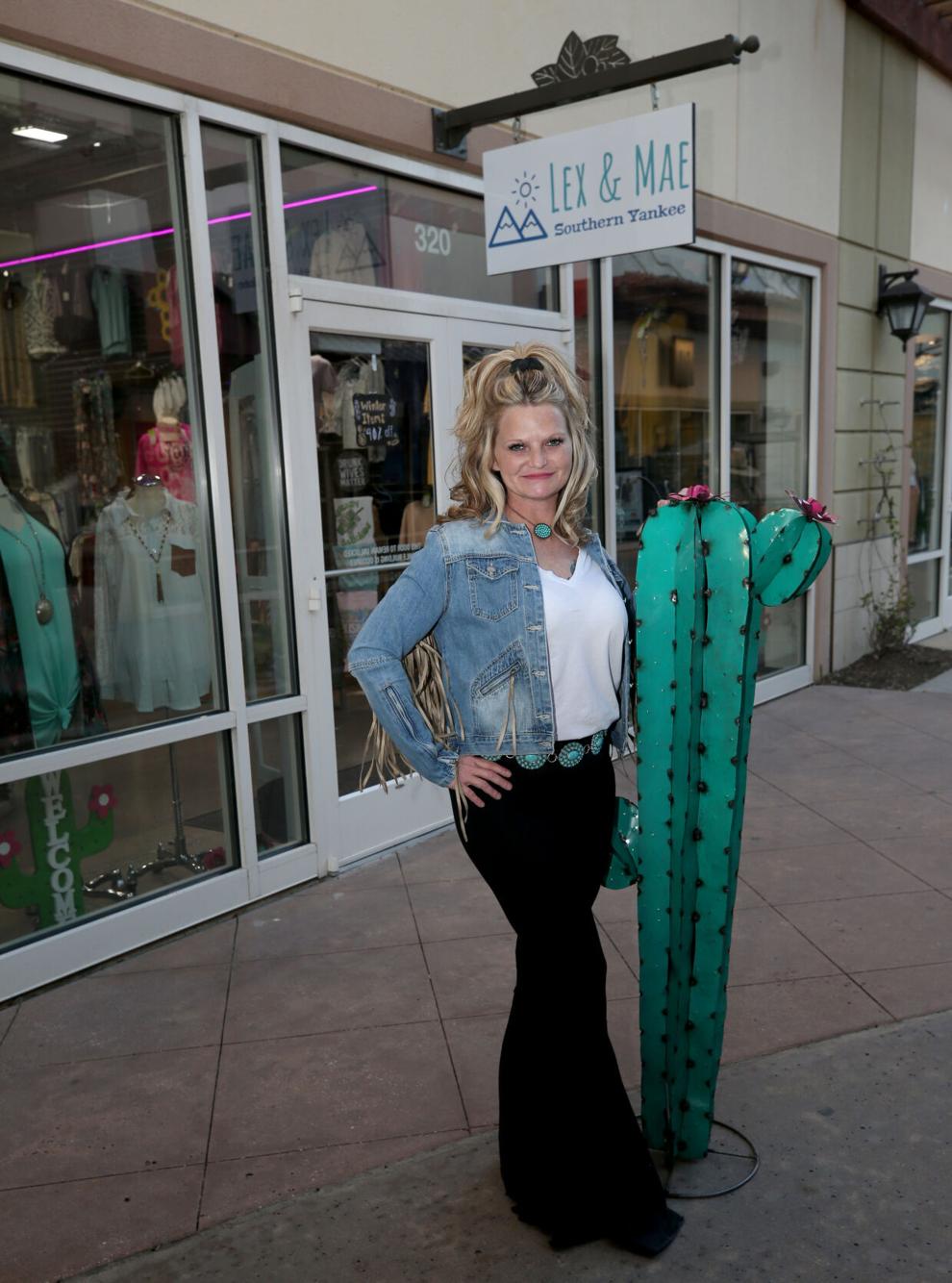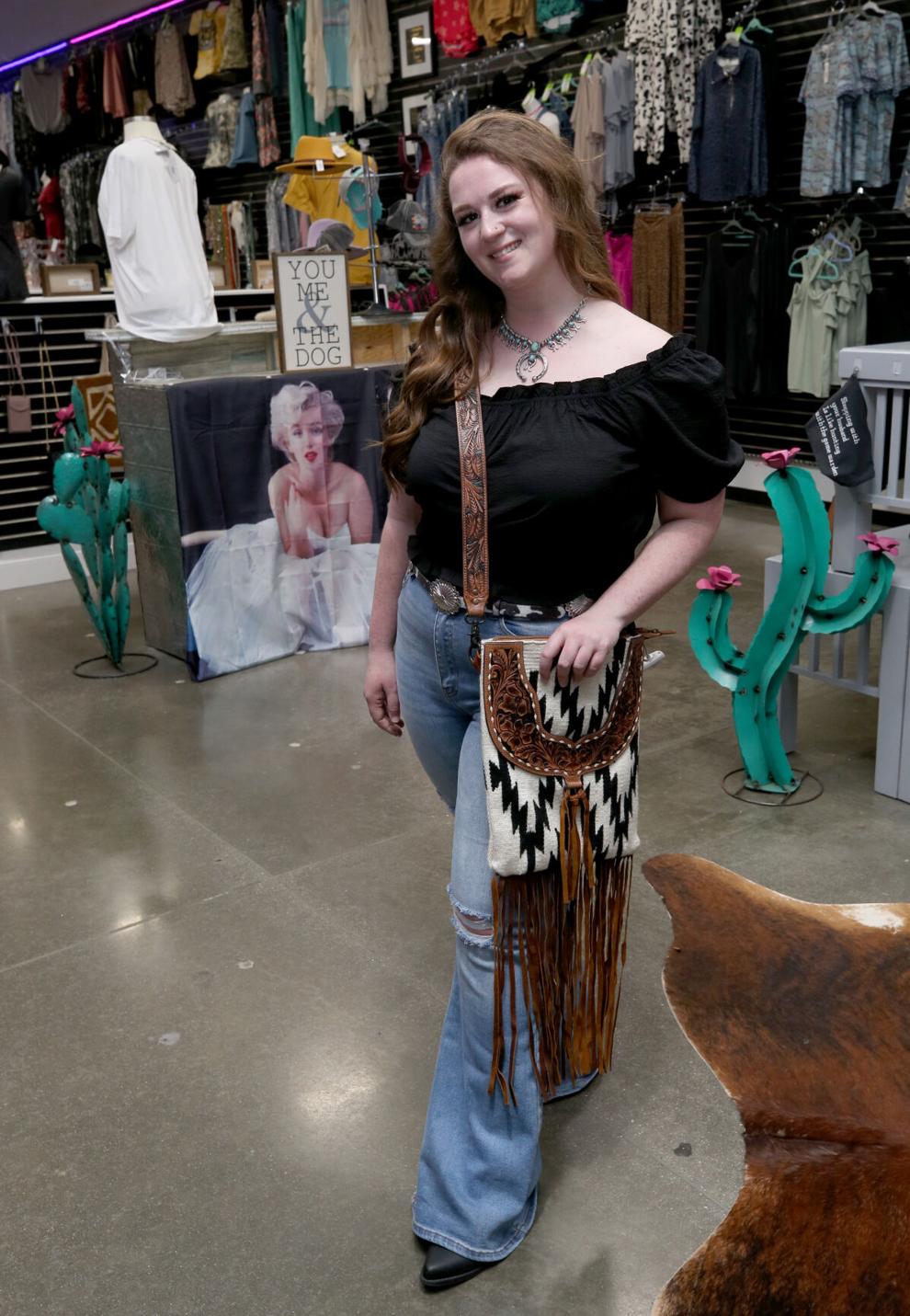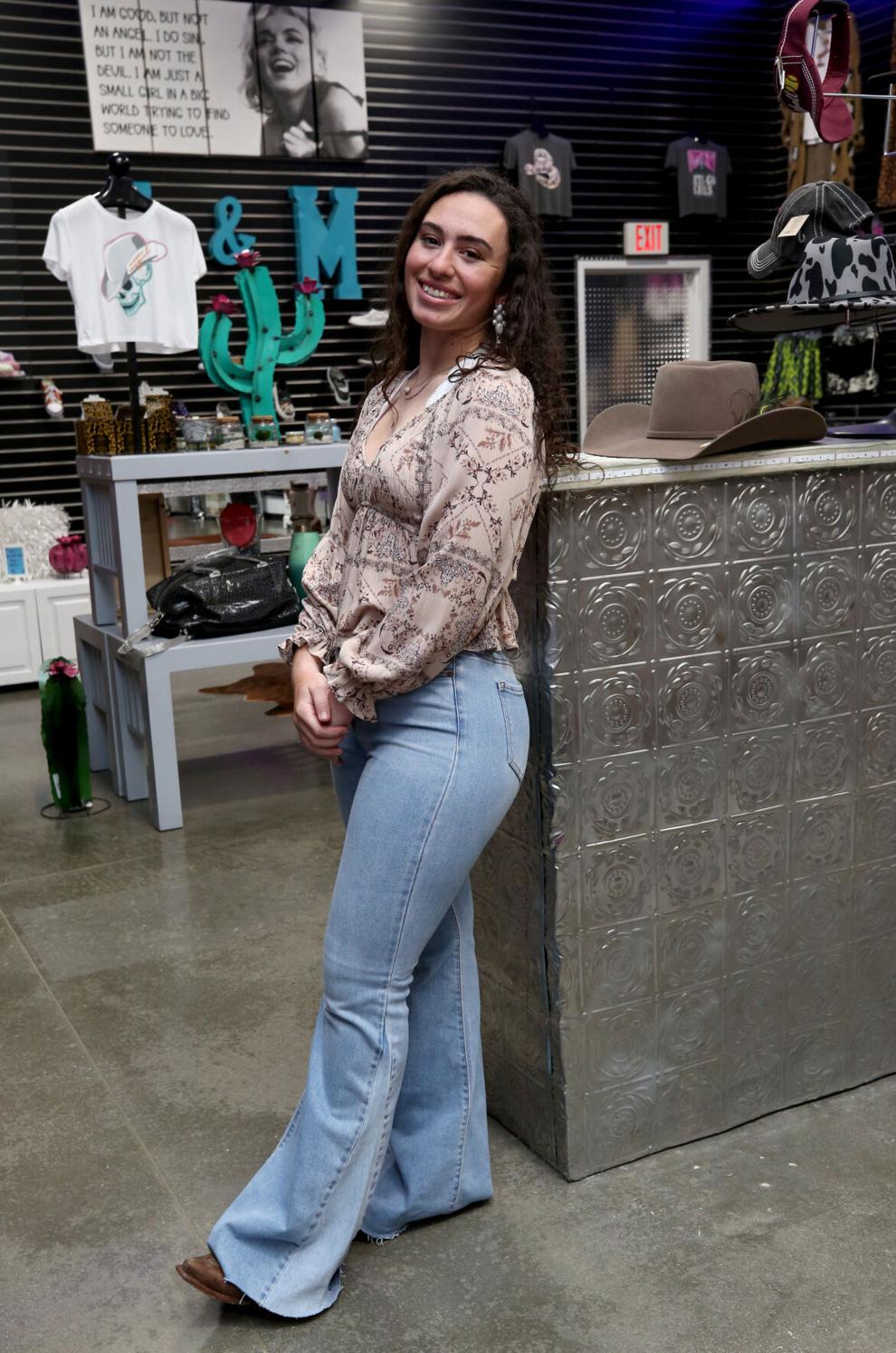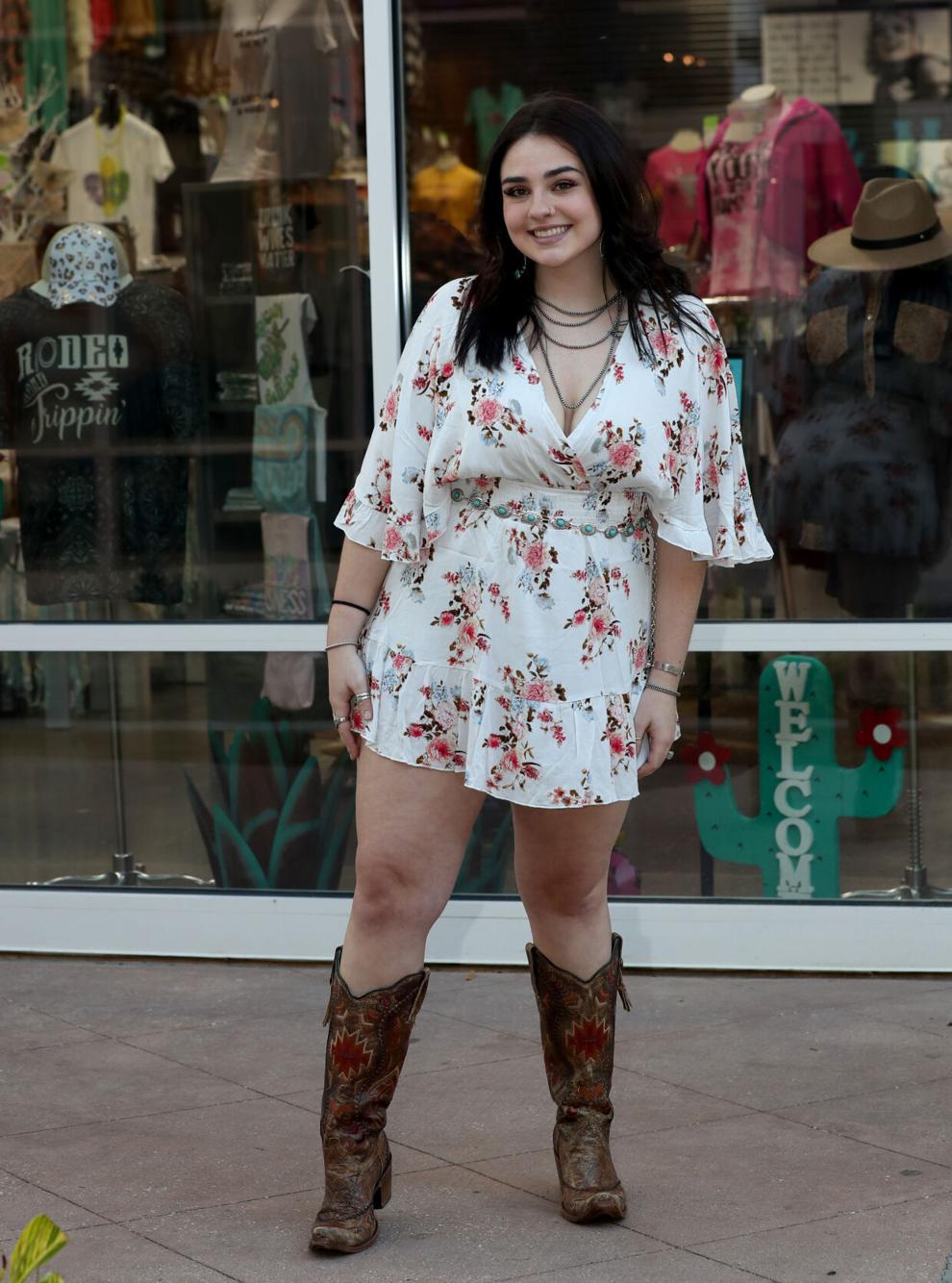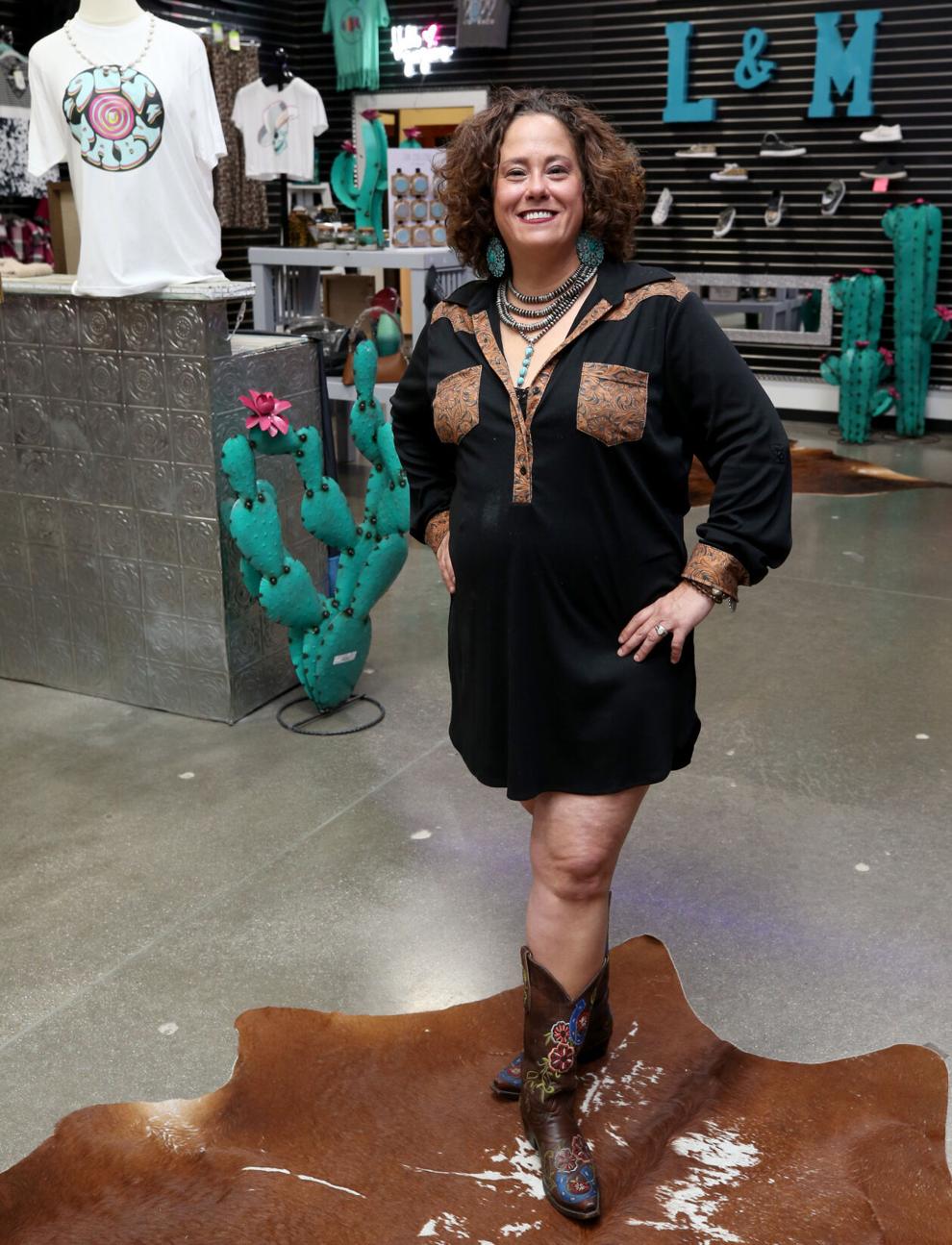 The boutique features everything from graphic T-shirts, Western wear, blinged-out gear, hats, accessories, belts and jeans — basically anything to help you stand out loud and proud from the crowd, Crump said.
"Sporting that country crop top with those high-waisted jeans paired with a concho belt will put you in the top of the fashion running," Crump said. "Finish the fit with those bling boots, buckle or stylish chunky belt, but don't forget a good old Southern cowboy hat."
Born in Texas, Crump lived most of her life in Montana and Minnesota. Her Yankee status comes from bringing all three "country" styles together as one, she said.
Turquoise and accessories are must-haves, and just sticking to a few of these suggestions will have you turning heads at the rodeo, Crump said.
"That's the biggest clue as to if she's a real cowgirl or not," Crump said. "One necklace? Never. You want to layer those pieces from choker to long, and the biggest chunk ring you can fit on your finger. And, don't forget the bell bottoms. They'll always be the top choice for any local cowgirl."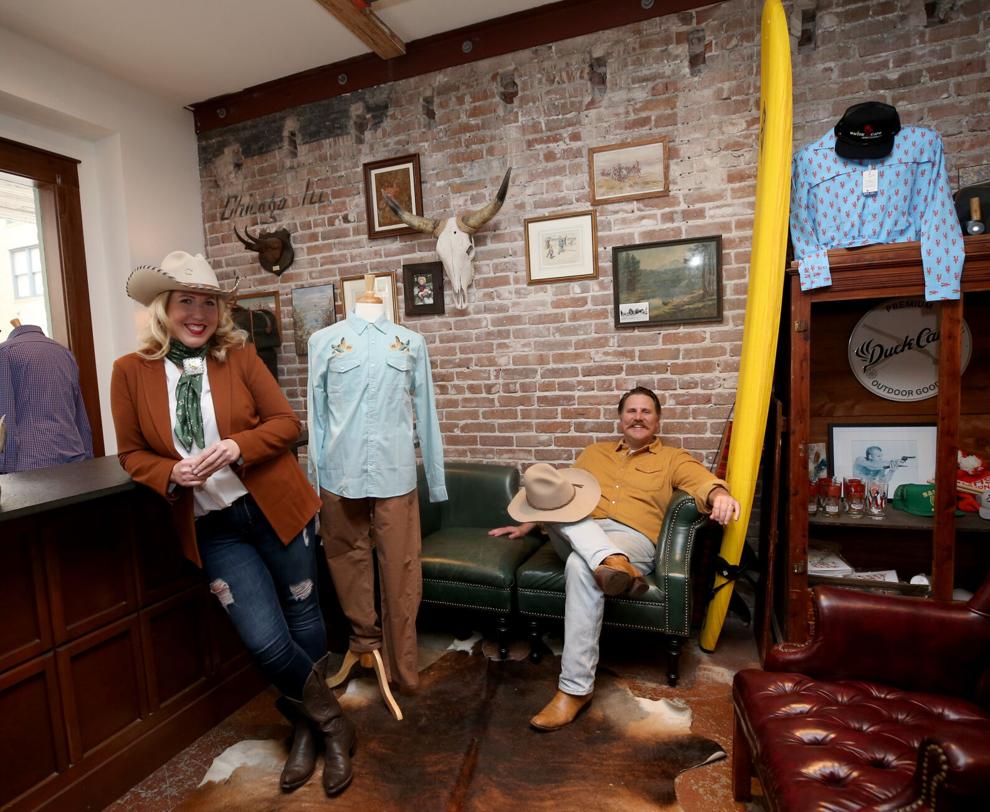 COWBOY OR CITY SLICKER?
For the guys, rodeo fashion isn't just a pair of jeans, boots and a hat.
Whether you're a true cowboy or a genuine city slicker, finding the traditional long-sleeved, button-down shirt, sturdy jeans, leather boots and cowboy hat doesn't have to be a daunting task.
At the Texas Haberdashery, 2125 Church St. in downtown Galveston, owners Theron and Shannan Pfeifer can help outfit men for the season, they said.
"We absolutely love rodeo season and now is the perfect time to display your Texan pride," Shannan said. "We believe you can pull off almost anything with the right amount of confidence."
The store offers shirts with vintage Western stitching, featuring such brands as Texas Standard and Howler Brothers. It also carries guayaberas, which are button-down shirts in cotton or linen with four pockets and embroidery or pleats down the front as well as the classic rodeo look — pearl snaps, Theron said.
"The brands we carry have reinvented the 'Western look' to make it a lot more modern and approachable for anyone," Theron said. "And, if you really want to take your rodeo look up a notch, we recommend a paisley wild rag silk scarf and a good vest."
Whether you're a born-and-bred cowboy or self-proclaimed city slicker, there's one item no rodeo-goer should forget, Shannan said.
"Every cowboy should own a good pair of cowboy boots," she said. "They're the most versatile item you could own — rodeo or no rodeo."

'ICING ON THE CAKE'
Arnie and Viviana Rodriguez, owners of E & A Outlaws Western Wear at Tanger Outlets in Texas City, know a thing or two about boots.
The family-owned business features handmade boots made in Mexico, as well as eye-catching belts and buckles, some of which are custom made.
A good pair of boots doesn't necessarily have to come from a well-known brand and doesn't have to be reserved for the rodeo, Viviana said.
"When you have a great pair of boots, you can tell from the comfort and craftsmanship, not the brand," she said. "When you find that perfect pair of boots, you match your outfit to the boots, not the boots to the outfit."
To complete your outfit for the rodeo or any occasion, it's essential to add a hat, belt and buckle to complete the Western look, she said.
"Once you put on those boots and the outfit comes together, you feel good about yourself and you transmit that with confidence in the way you walk and present yourself," she said. "They're the icing on the cake."